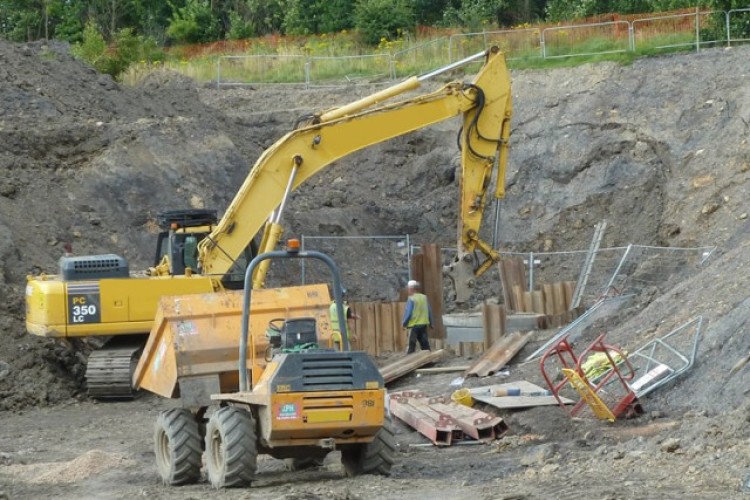 The man from Rothwell, near Leeds, was hit by a seven-metre sheet pile as he worked at a site in Rother Valley Country Park on 1 August 2012. He was one of a team employed by Coopers Civil Engineering to refurbish a collapsed culvert.
Sheffield Crown Court heard yesterday that the sheet pile came off the hook of an excavator as it was being lowered because a vital safety catch was missing. As it fell, it struck the worker on his side sending him spinning round to the ground.
The employee suffered multiple injuries, including a fractured skull and pelvis, several snapped ribs and a punctured lung. Both thigh bones were broken and had to be repaired with steel pins. He also sustained fractures to his jaw, cheekbone and left foot. He still needs physiotherapy and rehabilitation to help him walk again.
The incident was investigated by the Health & Safety Executive (HSE), which brought a prosecution against Coopers Civil Engineering for safety breaches.
The court was told that the firm, appointed by Rotherham Council, was using an excavator to remove the sheet piling that had been installed around the culvert to prevent ground collapse.

The excavator was fitted with a quick-hitch mechanism with hook and chain. It was lifting out the sheets and laying them down. As the excavator was lowering one sheet to the ground, it started to fall and hit the man, who was waiting to detach the sheet pile from the hook.
HSE found that the most likely cause was the inability of the hook to retain the chain because of the missing safety catch. In addition, the firm failed to ensure there was an exclusion zone around the piling while it was being lifted out. Had there been one, employees would have been at a safe distance.
Coopers Civil Engineering Ltd, of Main Gate, Knapton, York, was fined £30,000 and ordered to pay £6,500 in costs for a breach of Section 2(1) of the Health and Safety at Work etc Act 1974.
After the hearing, HSE inspector Medani Close said: "This employee suffered life-changing injuries because his employer failed to devise a safe system of work for lifting out the sheet piles. The lift should never have been attempted using a hook with a missing safety catch.
"Lifting operations can often put workers at great risk of injury, as well as incurring great costs when they go wrong. It is therefore important to properly resource, plan and organise lifting work to ensure it is carried out safely."
Got a story? Email news@theconstructionindex.co.uk