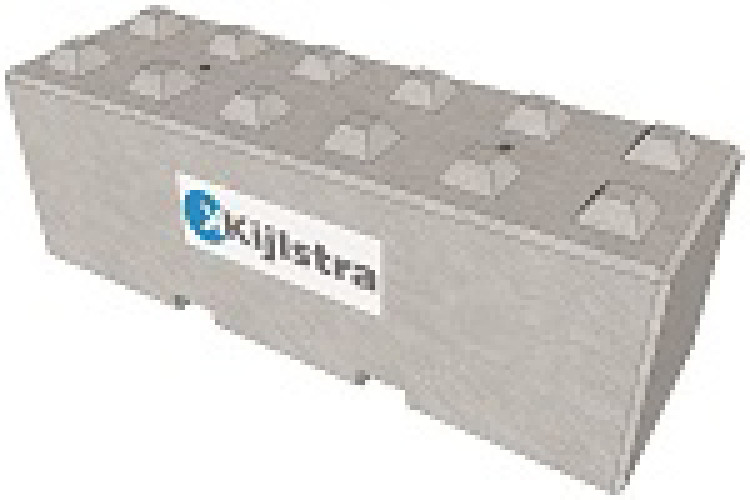 Kijlstra's Concrete Blok system has Lego-like seating nodules to allow for quick construction with no groundwork or fixings required. Each block also has two lifting anchors and two forklift points cast into them to make mechanical handling easier, since they are rather heavier than Lego bricks.
All blocks are 600mm x 600mm tall and wide. They are available from Kijlstra's UK factory in two lengths (1800mm and 900mm, weighing 1600kg and 800kg respectively) and two finishes.
Applications include flood control and aggregate storage bays, partition and firebreak walls, car parks, security compounds, and traffic calming/blocking.
This is not the first time Kijlstra's engineers have taken inspiration from childhood memories. Eighteen months ago they launched Blokade, an interlocking perimeter security barrier whose triangular shape mimics a Toblerone chocolate bar to impale any vehicle trying to drive over it.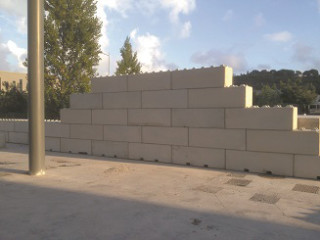 Got a story? Email news@theconstructionindex.co.uk