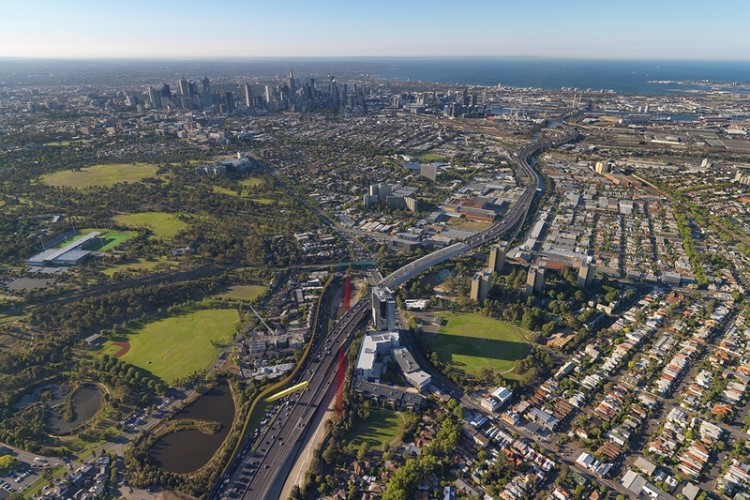 Lend Lease, as part of the East West Connect consortium, which included Capella Capital, Bouygues and Acciona, had reached financial close on the East West Link Project in October 2014. But the incoming Labor government subsequently called a halt to the project, which had been instigated by its Liberal predecessors.
Under the heads of agreement, signed today, the project will not proceed and no compensation will be paid to the consortium.
Australia's prime minister Tony Abbott has criticised the cancellation, which he says will cost 7,000 jobs and discourage private investment in infrastructure. "The tearing up of this contract damages Victoria's reputation as a place to do business – as has been proven by revelations this week that the French and Spanish governments have made direct representations of concern to Victoria," he said.
The state of Victoria will purchase the companies in the consortium for one dollar. All assets owned by project company will transfer to the state.
Net costs of AU$339m had already been drawn down and paid to the consortium for the bid process, and design and pre-construction. These costs have already been incurred and cannot be retrieved. They will be retained by the consortium subject to a certification process between it and the state.

A further AU$81 million of fees were incurred to establish the project company's credit facility of AU$3bn. The state intends to negotiate with the banks to take over that facility to contribute to funding for the Melbourne Metro Rail project.
All rates, fees, swaps and obligations related to the credit facility will now be worked through between the financiers and the State.
Victoria premier Daniel Andrews said: "Today's agreement is the best possible result we could have achieved and it puts the interests of Victorians first – no ten billion dollar tunnel, no compensation and far more funding available for the Melbourne Metro Rail project."
However, the national Commonwealth government said that is dismayed by Victoria's decision not to proceed with building the East West Link. "The unprecedented announcement that the Victorian Government would rather pay hundreds of millions to a consortium than build the East West Link is a massive set back to Victoria," said prime minister Tony Abbott.
"The Victorian government's decision to abrogate contractual responsibilities sets a dangerous precedent for future projects and threatens further investment in much-needed infrastructure in our country. They have damaged investor confidence in major infrastructure projects."
Got a story? Email news@theconstructionindex.co.uk