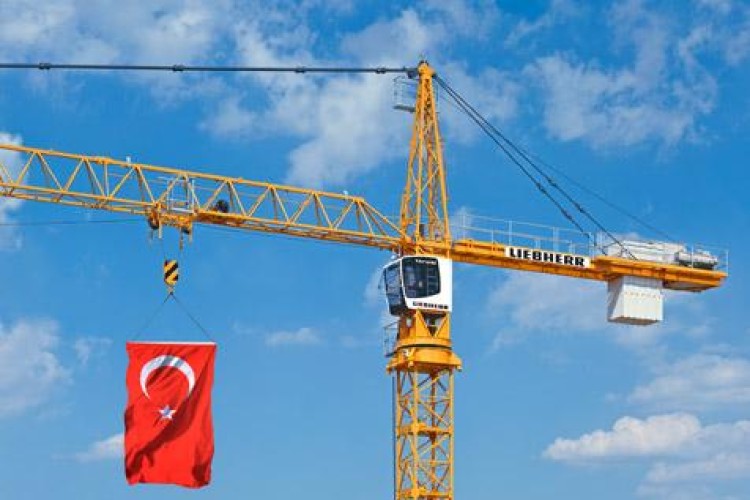 The new İstanbul Yeni Havalimanı airport will be the largest in the world, capable of handling about 150 million passengers a year from 2020.
Delivery of the first of the total of 58 EC-H series cranes took place recently and the cranes will remain installed at the airport until 2018.
The airport is being built on a 9,000ha site 35km to the north of the centre of Istanbul. A total of six runways and 165 passenger bridges will be built at the new transport hub. The airport building itself will have a roof that stretches over the halls like a gigantic tent. Skylights at various points will provide daylight to the interior.
The Liebherr order was placed by the project's Turkish contractor, İGA Havalimanı İœletmesi. The order is made up of 32 cranes of the 280 EC-H 12 Litronic type, 16 of the 200 EC-H 10 Litronic type and a further ten 154 EC-H 6 Litronic models.
"The Liebherr Tower Crane Solutions department has specialised in these complex construction projects and was able to score heavily with a low cost solution for this order," said Rüdiger Boeck, regional sales manager for Eastern Europe and the Bosporus at Liebherr-Werk Biberach. The short delivery times that Liebherr was able to guarantee and the service provided by its local partner, Attila Dural Trading, were among the main reasons for winning the order, he added. "We can guarantee 24/7 service for our cranes in cooperation with our partner. That is extremely important for these construction projects where every day is vital."
Got a story? Email news@theconstructionindex.co.uk