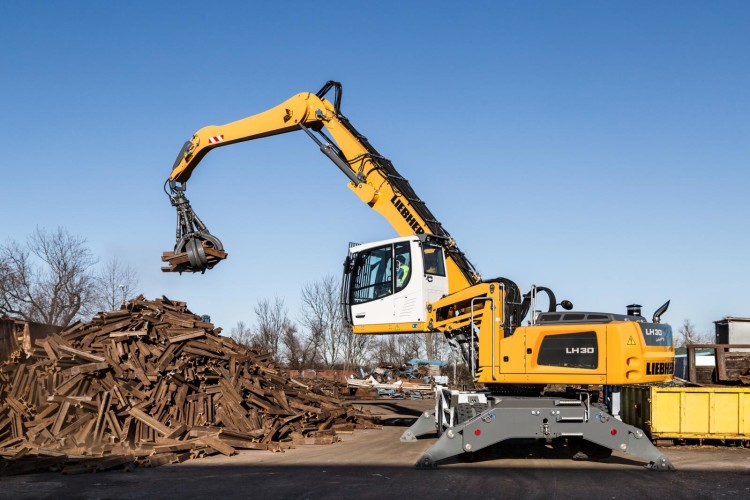 The Product Familiarisation Programme will be available to all Liebherr customers in the UK and will initially focus on materials handling machines, where there is a recognised gap in both knowledge and support.  The course is designed to ensure that customers have an in-depth understanding of their own specific machines, helping them operate more efficiently and crucially, safely, said Liebherrr.
The programme will see Liebherr supply product demonstrators to a customer's site for a one- or two-day session.  Each course will comprise two core elements followed by a test. Firstly, there will be an interactive classroom session designed to cover all elements of operating the machine and understanding its capability. This will be followed by a demonstration and a tour around the customer's own Liebherr machine, so that points discussed during the theory session can be reviewed in an operational environment.
This will then be followed by a classroom-based test.  All participants reaching the required standard will be issued with a certificate to demonstrate that they have passed the course.

Material handler product specialist Mike Hanlon said: "Whilst there are numerous training companies running courses for most machine types, there are none for industrial material handlers.  The Product Familiarisation Programme will extend Liebherr's responsibility beyond the stringent machine safety requirements stipulated by many of the industry's insurance companies.  It enables us to support customers, many of whom are running multiple machines, who want to take even greater ownership for the safe operation of their machines and the care of those employees operating them."
HSE statistics show that in 2015/16 there were 6 fatal injuries in the waste and recycling sector with 30 fatalities occurring over the last 5 years, said Liebherr.  Five percent of workers in the sector sustain a non-fatal workplace injury every year with an estimated five thousand reported injuries per year since 2009/10.
Got a story? Email news@theconstructionindex.co.uk