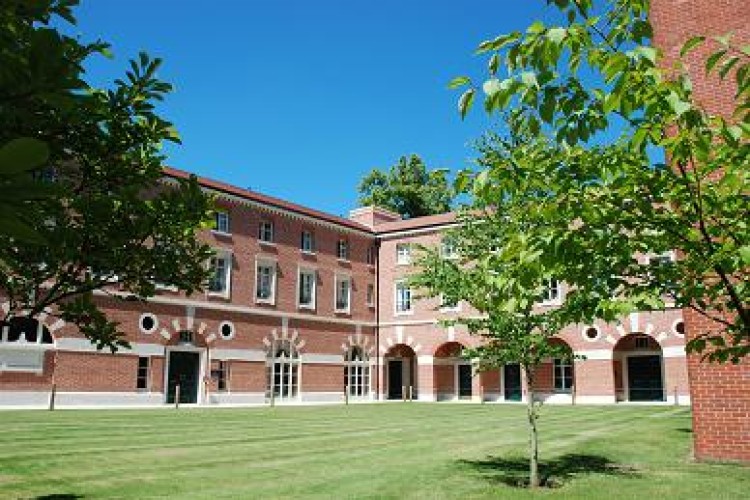 Built by main contractor EH Beard, the Pipe Partridge building, made possible through generous donations, features a new lecture theatre, a dining room/meeting rooms,  junior common rooms and 64 high quality student rooms, enabling the college to guarantee accommodation for all undergraduate students on the main site for three years.
Lady Margaret Hall was founded in 1878 and is an academic community committed to research and scholarship and to effective, highly personalised teaching and learning for students from all backgrounds. In keeping with its established roots, the new building features a traditionally designed exterior. For the vast expanses of brick work, traditional lime mortar from Lime Technology was the natural choice.
An environmentally sensitive alternative to cement-based mortar, lime mortar has many desirable characteristics. Its main advantages for many new build projects such as the Pipe Partridge building is that it is flexible, which means it has the ability to accommodate slight movements in the structure caused by settlement or thermal shock, thus eliminating the need for intrusive expansion joints.
As well as this, lime mortar is breathable, helping to create comfortable buildings.
Lime Technology's lime mortar, Limetec, offers all the benefits of traditional lime mortar, but is produced using modern manufacturing techniques. As well as 25kg bags, it is available in 1 tonne bulk bags or 30 tonne bulk silos. The silo system provides onsite production of mortar, significantly reducing wastage and guaranteeing a correctly proportioned mix every time, as mortar can be produced at the simple touch of a button.
For the construction of the Pipe Partridge building, Lime Technology provided a silo that was refilled by tanker as required, to ensure a continuous supply. This ingenious method of onsite material production has helped to ensure that lime mortar, once seen as a traditional, niche material, is now viable for large scale projects.
Got a story? Email news@theconstructionindex.co.uk