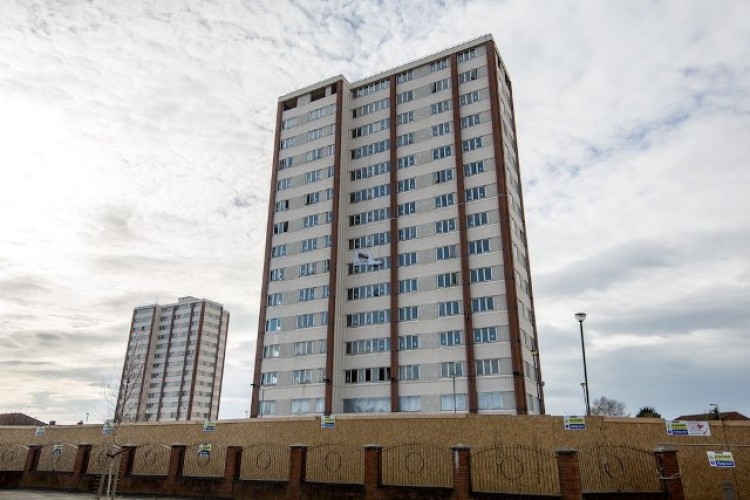 Two 14-storey blocks, Churchill House and Montgomery House, at Kings Park in Seaforth were expected to be demolished simultaneously on Sunday morning as a controlled demolition. It took two hours for Churchill House to begin to crumble. Montgomery House stayed put.
A subsequent second attempt to bring down Montgomery House also failed.
Developer One Vision Housing has been trying to keep nearby residents placated. 70 properties within the exclusion zone were vacated and the residents have been holed up in local hotels.
"One Vision Housing staff continue to be in attendance at the hotels to ensure that those residents have the relevant support and access to information," it said. The original plan is that they would only have to be out of the area for a few hours on Sunday.
One Vision Housing added: "We are currently working with our demolition contractor to ensure that the controlled collapse of Montgomery House is carried out safely and as quickly as possible. The most recent update from the appointed demolition contractor, J Bryan (Victoria) Ltd, is that they are planning to carry out a phased demolition of the remaining structure of Montgomery House."
The demolition contractor told the Liverpool Echo: "Unfortunately we can't comment on the situation at the minute. We are just trying to resolve matters as soon as possible. Everyone's safety is paramount."
Local resident Mark ST posted this footage on YouTube:
Got a story? Email news@theconstructionindex.co.uk