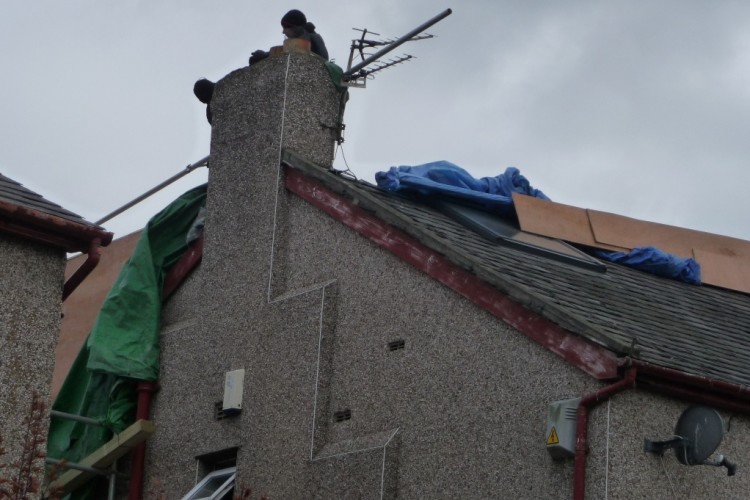 Mohammed Yasin, who trades as Southfield Property Maintenance, was prosecuted by the Health & Safety Executive (HSE) last week following the incident at a semi-detached house on Matlock Grove on 10 April 2014.
Burnley Magistrates' Court heard how a passing HSE inspector spotted the men installing a dormer window for a loft conversion at the property.
Mr Yasin, 39, was inside the house and his two workers were close to the chimney on the outside, without any scaffolding or other safety measures to prevent them from being injured in a fall.
Mohammed Yasin, of Larch Street, Nelson, was fined £2,000 and ordered to pay £400 in prosecution costs after pleading guilty to a breach of the Work at Height Regulations 2005.
After the hearing, HSE Inspector Jacqueline Western said: "It's astonishing that Mr Yasin was prepared to carry out a construction project that involved major roof work, without putting safety measures in place to protect the people he employed.
"While he worked safely inside the house, the lives of two men were being put at risk as they clambered about on the roof. The work simply shouldn't have been allowed to go ahead without the use of scaffolding or other safety equipment.
"The risks from working at height are well known in the construction industry. It is therefore only luck that no one was injured on this occasion."
Got a story? Email news@theconstructionindex.co.uk