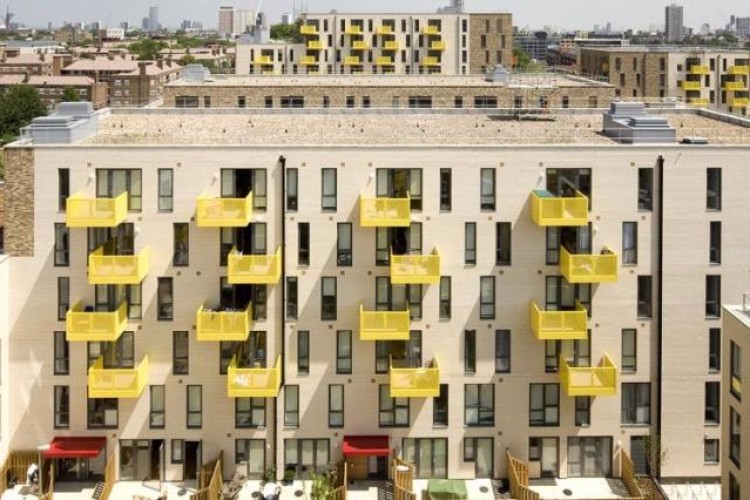 The suggestion is contained in a draft guide for regenerating housing estates, published by the mayor of London, Sadiq Khan.
The guidelines, now out for consultation, recommend protection of tenants' rights to be rehoused on newly regenerated estates.
The guide also says that demolition and rebuilding should only go ahead after other ways of achieving the aim of regeneration have been considered, and where there is no loss of social housing.
Conditions set out in the guide could become attached to future planning permission in the capital.
Mr Khan said: "When done well, regeneration can be a positive way of protecting and improving housing estates in our great city. It offers the chance to improve the quality of housing and nearby public space, as well as building more and new affordable homes.
"Many councils are developing good practice in examples of estate regenerations across the capital – through this guide, I want to bring together the approaches that have worked well.
"I hope this guide will help to show that when local residents are involved from the start, and when key principles are followed, estate regeneration can help us build a city for all Londoners."
The good practice guide is athttps://www.london.gov.uk/what-we-do/housing-and-land/improving-quality/good-practice-guide-estate-regeneration
Got a story? Email news@theconstructionindex.co.uk