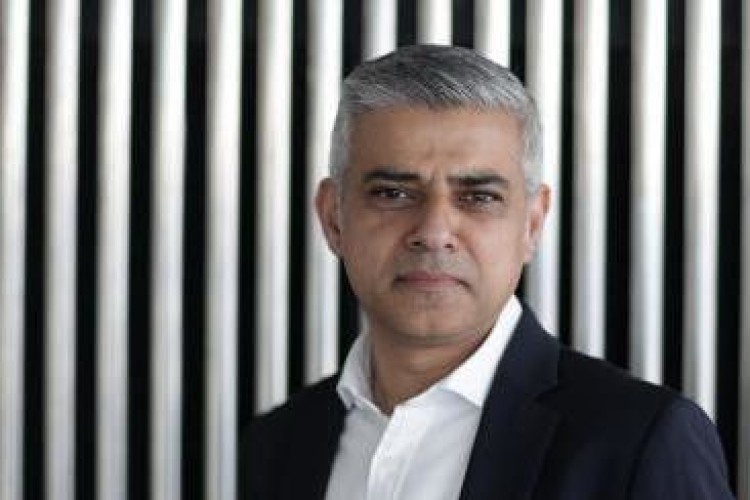 The government has announced plans to produce a consultation document on the benefits of Heathrow expansion, with a view to allowing the airport to build the £18.6bn third runway for which it has been campaigning.
However, Sadiq Khan said that a second runway at Gatwick would have been a better choice.
"This is the wrong decision for London and the whole of Britain," the London mayor said. The government are running roughshod over Londoners' views – just five months ago I was elected as Mayor on a clear platform of opposing a new runway at Heathrow, a position that was shared by the Conservative, Liberal Democrat, Green and UKIP candidates in that election.
"A new runway at Heathrow will be devastating for air quality across London – air pollution around the airport is already above legal levels of NO2.
"Heathrow already exposes more people to aircraft noise than Paris Charles de Gaulle, Frankfurt, Amsterdam, Munich and Madrid combined. A third runway would mean an extra 200,000 people impacted, exposing 124 more schools and 43,200 more schoolchildren to an unacceptable level of noise.
"An expanded Gatwick would have boosted our economy without causing these huge air and noise pollution problems and it could be built quicker and cheaper.
"I will continue to challenge this decision and I am exploring how I can best be involved in any legal process over the coming months.

"Most urgently, the government must set out how it's possible for Londoners not to suffer from the additional air and noise pollution that we know will be created by an additional runway at Heathrow.
"They also need to guarantee that they will fully fund the billions of pounds needed to improve road and rail connections to Heathrow – Londoners cannot be expected to pick up the bill for this."
Mr Khan's Conservative opponent in the last mayoral election, Zak Goldsmith, is also a staunchly against Heathrow expansion and has resigned his west London parliamentary seat of Richmond Park & North Kingston, triggering a by-election in which he will stand for re-election as an independent in protest.
Boris Johnson, the former London mayor who is now foreign secretary, also continues to oppose Heathrow expansion. He predicted that the project would run aground in a morass of legal complexities, declaring it 'undeliverable'.
The London Assembly also continues to oppose a third runway at Heathrow. Chairman Tony Arbour said: "We are appalled that the government has decided to give the green light to expansion at Heathrow, despite the vast body of evidence to indicate this will expose Londoners to higher levels of deadly air pollution, intolerable noise and overwhelming congestion. Also, the need for investment in public transport access for passengers and staff will be substantial in order to keep London's transport network working. The government has not yet provided nearly enough clarity on whether this investment will be delivered.
"The London Assembly has been opposed to Heathrow expansion since 2005 and we have carried out extensive work on the topic. Rest assured, we will continue to monitor air and noise pollution levels and other environmental impacts."
Got a story? Email news@theconstructionindex.co.uk