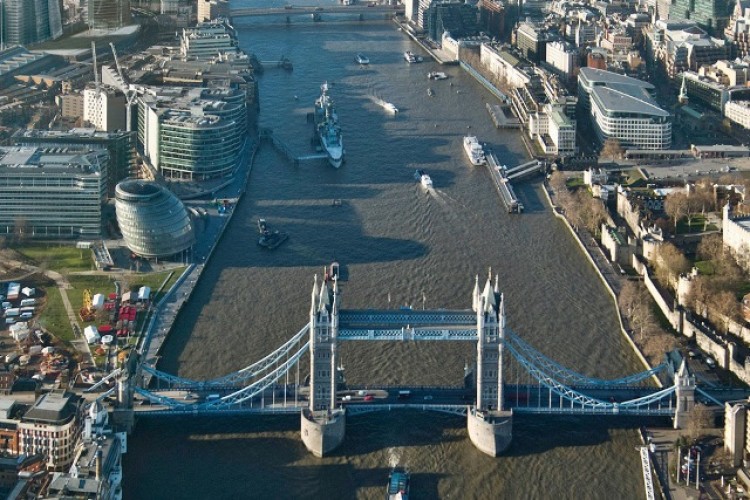 The 25km super-sewer is designed to deal with the problem of the amount of untreated sewage going into the River Thames.
The project was initiated by Thames Water, which last month selected Bazalgette Tunnel, a consortium of investors led by insurance group Allianz, to take responsibility for financing and building the scheme as an independent infrastructure provider. Bazalgette Tunnel was chosen by competitive tender.
Bazalgette Tunnel will charge Thames Water for the tunnel and Thames Water will include the charge in its customers' bills.  It was initially thought that Thames Water customers could be stung for an extra £80 a year. Ofwat says it will be no more than £25 a year.
Ofwat said that the licence includes "strong incentives in the form of clear rewards and penalties to complete the project within time, to quality and at minimum cost". Any savings made during construction will have to be share with Thames Water customers.
According to Ofwat testing the financing costs has resulted in significant savings. This is the first time in the sector that the cost of capital – the minimum rate of return that lenders or investors require to support investment – has been set through a competitive process.

The cost of capital for this project is 2.497%, which is lower than had been expected has resulted in a significant reduction in the cost to customers. Previous worst case forecasts had predicted the impact of the tunnel on average bills would be £70 to £80. In fact the impact is now expected to be around £20 to £25 per year by the mid-2020s. £7 of this is already included in current bills, so Thames Water customers will be paying between £13 and £18 a year for the tunnel on top of what they now pay.
Thames Water CEO Martin Baggs said: "Our current annual bills already include £7 for the tunnel and this will eventually rise to a total of £20 to £25, before inflation. This is sharply down from the original maximum estimate of £70 to £80 set four years ago. The really good news is that cheaper finance and other efficiencies mean that this hugely important piece of national infrastructure can be built while keeping our bills at or around their current level, before inflation, for at least the next five years."
Ofwat chief executive Cathryn Ross said: "I am delighted that the process for awarding the licence for the tunnel has resulted in a good result for customers. Once the tunnel had been confirmed as the best solution to the problem of sewage in the Thames, our job at Ofwat was to work with government and the project to make sure that Thames Water's customers got a fair deal. It is important they have trust and confidence that everything possible is being done to keep costs down and make sure it will be delivered on time with the benefit of a much cleaner Thames. There's a long way to go, but our work has provided good foundations to make sure customers are protected.
"We have taken an innovative approach to challenging costs on this project and will see how we can use that method more widely in the sector. Going out for competition on the construction and financing costs of the tunnel has resulted in significant savings, and we are keen to explore whether this could work for other big projects in the water sector."
Bazalgette Tunnel Limited is backed by pension funds and other long-term investors represented by Allianz, Amber Infrastructure Group, Dalmore Capital Limited and DIF. The investor group includes a significant proportion of UK pension funds through which over 1.7 million UK pensioners will have an indirect investment in Tideway.
Got a story? Email news@theconstructionindex.co.uk