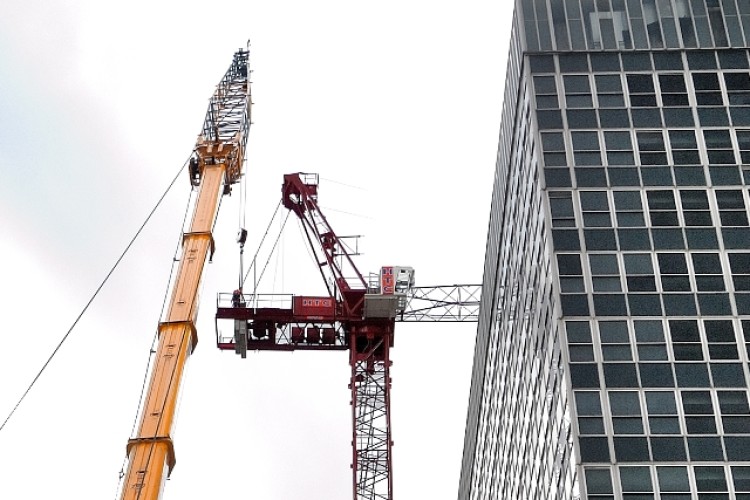 Keltbray has been commissioned to undertake the demolition and enabling works on this Brookfield Multiplex project in the City of London, paving the way for two new office buildings totalling 500,000 square feet.
Keltbray has brought in a 72m-high Wolff tower crane with 40m jib that took crane hire firm HTC three days to erect, using a 500-tonne mobile telescopic crane from Ainscough, which itself needed a 70-tonne mobile crane to assemble.
Keltbray project manager Bobby Ellis said: "This site is so confined that we had to come up with a unique solution for assembling the crane. We also had to seek permission from Corporation of London for road closures, while Skanska on an adjacent site kindly agreed to close their off-loading lane for half a day to accommodate this major crane operation."
The 12-tonne capacity tower crane is supported on 200 tonnes of concrete kentledge.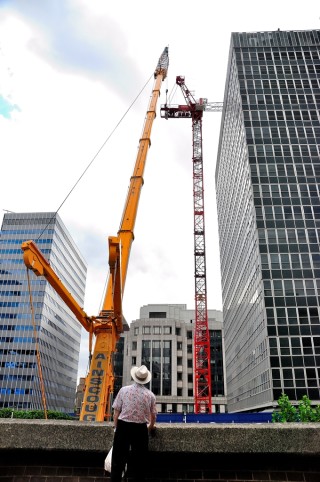 Got a story? Email news@theconstructionindex.co.uk