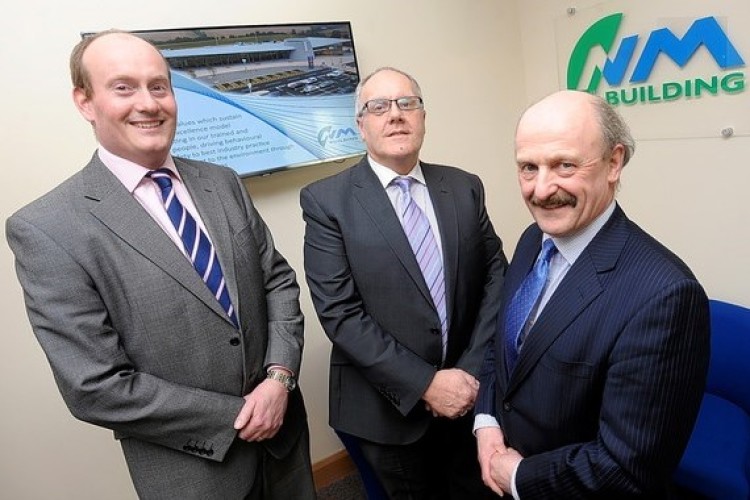 North Midland Construction (NMC) made a pre-tax loss of £3.0m in 2014 (2013: £6.0m) due to continuing problems with two building contracts.
Revenue increased by 8.8% to £193.2 million (2103: £177.6m) and underlying profitability excluding legacy contracts increased to £4.35m.
However, in NMC's building & civil engineering division, the loss for the year reduced by 35% to £6.2m (2013 £9.5m) after extra legacy costs and provisions of £6.8m (2013 £9.7m) on revenue reduced by 40% to £15.8m (2013 £26.1m).
The combined division has now been divided back into two separate entities for civil engineering and building, with the civil engineering division operating under the management of the process division, NMCNomenca.  The building division is being managed by a newly recruited team. 
In its result statement, the company said: "The underlying performance of both the civil and building elements was profitable and the new strategy adopted has been successful, with a high level of repeat business being secured with existing blue chip clients and a major student accommodation scheme in Leicester recently being awarded to the building division.  The civils division continues to operate predominantly in the power and industrial sectors."

It added: "During the year several legacy contracts were resolved, but the three that remain have incurred further cost overruns, due to completion delays.  Significant claims for losses incurred on these particular contracts are currently being pursued."
All other divisions traded profitability except for the utilities business. Revenue in the utilities division increased by 11% to £21.9m (2013: £19.7m) but as a result of losses incurred on the BDUK broadband rollout projects for Carillion Telent, it returned a loss of £750,000 (2013 £220,000 profit).
The BDUK contract was terminated at the end of February 2015. "The BDUK schemes initially seemed to be a logical and attractive extension to the existing works programme, but the scope of works changed," NMC said.
NMCNomenca had a strong year, with revenue up 9% to £86.9m and profits up 17% to £2.9m. Of this, more than £79m of revenue came from a single customer, United Utilities.
For the group as a whole, the secured order book for 2015 stands at £155m.  "This level of secured revenue, along with the forecasted level of orders likely to be received under the existing frameworks, coupled with the underlying performance, is encouraging," the boards said. "The resolution of the few remaining legacy contracts still remains challenging, but progress is being made. This lends the board to be cautiously optimistic for the future."
Got a story? Email news@theconstructionindex.co.uk