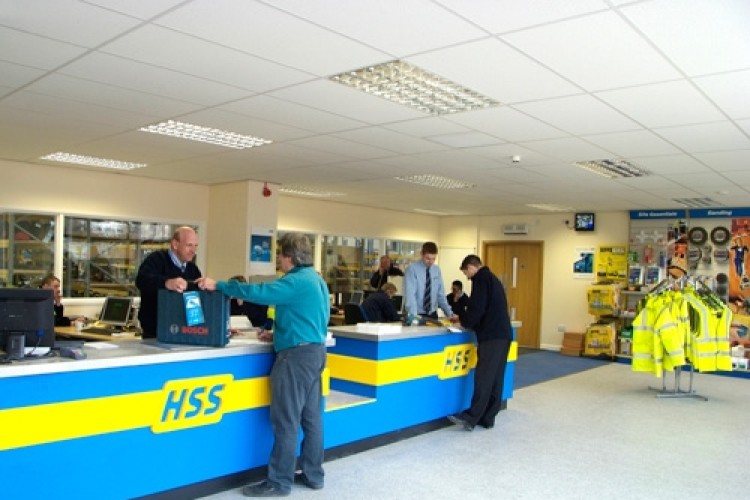 For the 52 week period ended 26th December 2015, HSS Hire Group lost £13.8m before tax, compared to an £8.5m loss the previous year.
Operating profit was also substantially down, to £6.8m, compared to £23.6m in 2014, principally reflecting the £11.9m increase in depreciation and amortisation charges together with the £4.8m year on year increase in non-finance related exceptional costs.
However, revenue was up 10% to £312.3m (2014: £284.6m), with organic growth of 8%. This was ahead of overall UK equipment rental market growth of 1.5%, giving an increase in market share.
Investments in the year included 50 new local branches across the UK and Ireland, and its new National Distribution & Engineering Centre opened in the first quarter of 2016.

Chief executive John Gill, who took over from Chris Davies in September, said: "In 2015, we invested in the growth and development of our local branch network and our specialist businesses. Whilst our customers' end markets were more variable than expected, we delivered revenue growth of 10%.
"Profitability was lower than planned at the outset of the year. Following a slower than expected first half the board and I reviewed our strategic objectives and concluded that, with some modifications, they continue to be the right ones to generate shareholder return through market share growth and operational and capital efficiency. As previously announced we have taken actions to rebase our costs and to build more flexibility into our operating model and strategy to enable us to respond more rapidly to changeable market conditions.
"We expect to see the full year benefit of the cost reduction programme implemented in H2 2015 delivered through 2016. We also expect to reduce our capital expenditure, following two strong years of fleet investment and the opening of our new National Distribution & Engineering Centre in H1 2016. Together with the cost reduction programme, we expect these actions to improve our cash generation and financial performance."
Got a story? Email news@theconstructionindex.co.uk