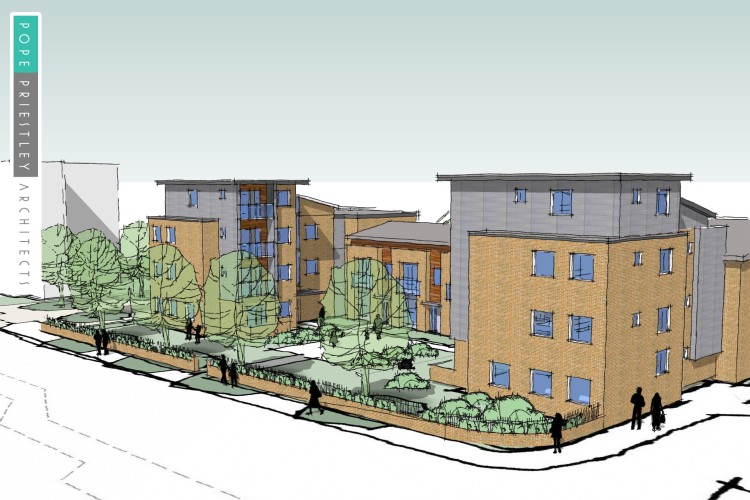 Working in partnership with social housing provider First Wessex, Lovell will build more than 200 new homes across three sites at Exford Avenue, Harefield; Laxton Close, Sholing, and Meggeson Avenue, Bitterne Park. The schemes form part of the second phase of the Council's multi-million pound estates regeneration programme. 
Existing housing at each site will be demolished to make way for the new homes – a mixture of one-, two-, three- and four-bedroom houses and apartments – which will be available across a range of tenures including affordable rent and open market sale. At Exford Avenue, Lovell will also replace an existing shopping parade with seven new retail units and relocate a children's play area. 
Housing at all three sites will meet Level 4 of the Code for Sustainable Homes, the system for measuring the environmental performance of new housing. That means they will be 44 per cent more energy-efficient than homes built to current building regulations, reducing energy bills for residents. Sustainable features will include solar thermal technology and advanced drainage systems. In addition, all properties available for affordable rent will meet the Lifetime Homes Standard.
Subject to planning permission, work on all three schemes is expected to begin early next year (2011). 
"Lovell has leading expertise in helping transform neighbourhoods through the provision of high-quality, energy-efficient, affordable housing and modern community facilities," says Lovell regional director Steve Coombs. "This is a major community regeneration programme which will significantly improve housing accommodation for local residents. We're looking forward to starting construction and working together with Southampton City Council and First Wessex over the coming months." 
"Southampton City Council is positively investing to improve the quality of its tenant's lives and the appointment of Lovell and First Wessex demonstrates our commitment to move ahead with plans to give tenants safe and secure homes where they will want to live now and in the future," says Councillor Peter Baillie, Southampton City Council cabinet member for housing. "At every stage of the consultation, we listened to the local community to gain their views and find out what they wanted from this new scheme – and by working with local residents and businesses, we can together breathe new life into our council estates." 
"We are excited to be part of three out of the four council estate transformations in Southampton," says First Wessex development director Hazel Warwick. "The projects will provide approximately 100 new affordable homes for local residents and will help towards satisfying the demand for affordable housing within the city. 
"First Wessex is proud of the continuous regeneration work that it carries out, breathing new life into areas of the city that need it most. These three schemes are another example of our commitment to providing high-quality affordable homes in the city, whilst developing communities to be proud of." 
Image: An artist's impression of the housing regeneration scheme to be delivered by Lovell at Meggeson Avenue, Bitterne Park, Southampton.
Got a story? Email news@theconstructionindex.co.uk