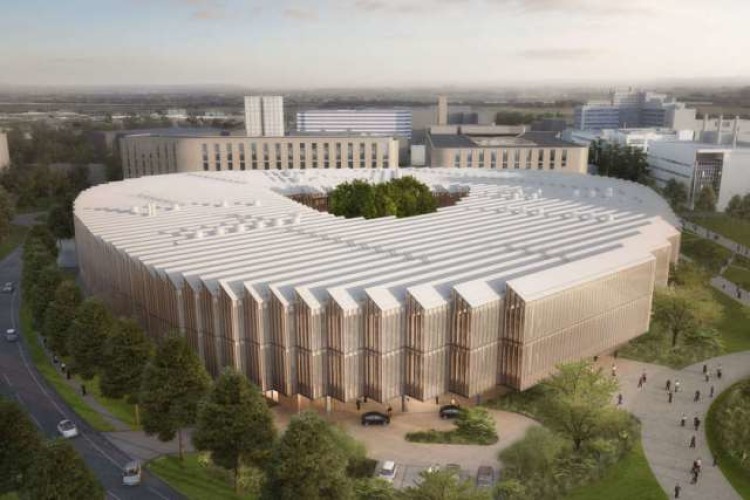 Skanska has been working on the project since 2014 but control of site operations is now transitioning to Mace and completion has been pushed back from 2019 to 2020.
A spokeswoman for AstraZeneca told the Cambridge Independent: "We are entering into a different phase of the project and a different skillset is needed. "We've shifted into the scientific fit-out and commissioning and have looked at the best partners for that.
"It's part of an ongoing review that a project of this size will always have. There was a recognised need to evolve now the frame is in place and the outside is done.
"Mace will take full control from November, we anticipate. Changes from construction manager to construction manager take a couple of months and we want to do this well and ensure all the workstreams transition over the right way," she said.

"There are some engineeering and design issues on site, not related to who the construction manager is. It is really complex. We want to get it right rather than get it fast.
"We are anticipating that it will move into 2020," she said. "With a change of construction manager, Mace will be assessing that."
Gregor Craig, president and CEO of Skanska UK, was quoted as saying: "The decision to part ways has been taken between Skanska and AstraZeneca, following constructive discussion over recent weeks. The Skanska team has made a valuable contribution to the project and achieved a great deal. Our focus now is to conclude our activities and transition the team in the most effective way possible."
This is not the first time that Mace has replaced Skanska on a major project. In August last year Battersea Power Station Development Company  brought in Mace to replace Skanska. [See our report here.]
Got a story? Email news@theconstructionindex.co.uk