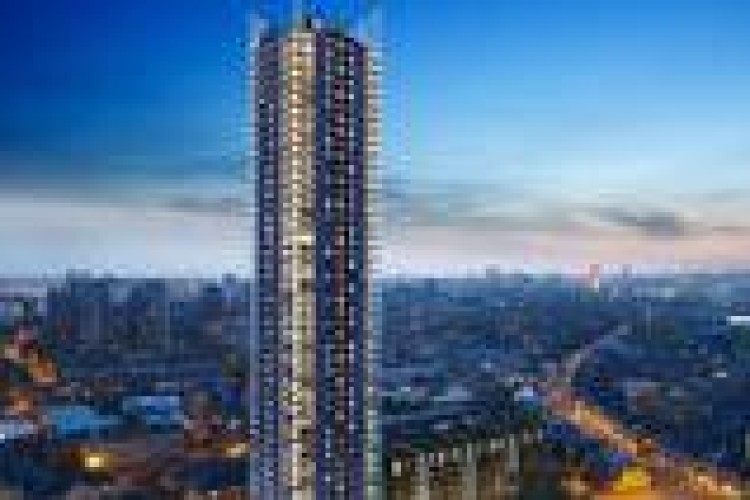 It will be built on the Newington Butts site and operated by Essential Living, backed by £100m of institutional investment via M3 Capital Partners. It is said to be the UK's first large-scale institutionally-backed residential development.
Work on the tower will begin early next year and it is earmarked for completion in 2017.
According to the developers, it will be the largest private rental development of its kind in the country, with 462 flats. The tower block is designed by Rogers Stirk and Harbour architects.
Mace Essential Living won the project through open tender for the Greater London Authority, which owns the site. Mayor of London has been keen to get  institutional investors, such as pension funds and insurance companies, to invest in residential construction and take development risk to get more homes for rent built. 

Over the last decade the number of households in the UK in rented accommodation has increased by 77%. More than a quarter of London households are renting.
Mr Johnson said: "We need to build more homes in London if we want to secure the capital's economic future and the importance of institutional investors in making this happen cannot be ignored. This 'holy grail' of investment in the riskier pre-development stage is a hugely important milestone but it is just the beginning. I want to entice other institutional investors to come forward and invest in quality homes for Londoners, boosting the economy and creating thousands of new jobs."
David Grover, COO for Investment at Mace said: "Mace is committed to helping shape sustainable cities across the UK and overseas through smarter infrastructure and better buildings. This fantastic development will help deliver the Mayor's vision for future living in London, a completely new type of rental offer in the London market, and we are proud to play our part. Mace will be sharing its experiences and expertise from creating high-rise residential schemes in both the UK and Middle East to make sure that the Newington Butts scheme is realised in style and recognised as a pioneering development. Following our success on another project at Greenwich Square last year, this new joint venture development company at Newington Butts, is the next logical step in Mace's growing relationship with the GLA."
Darryl Flay, chief executive of Essential Living, said: "With a quarter of Londoners now renting mainly from amateur landlords, it is vital that we create a branded sector that can deliver real quality for the first time. Because we manage the homes we build for rent, it enables us to take a long term approach to development, which differs hugely from traditional housebuilding."
Got a story? Email news@theconstructionindex.co.uk