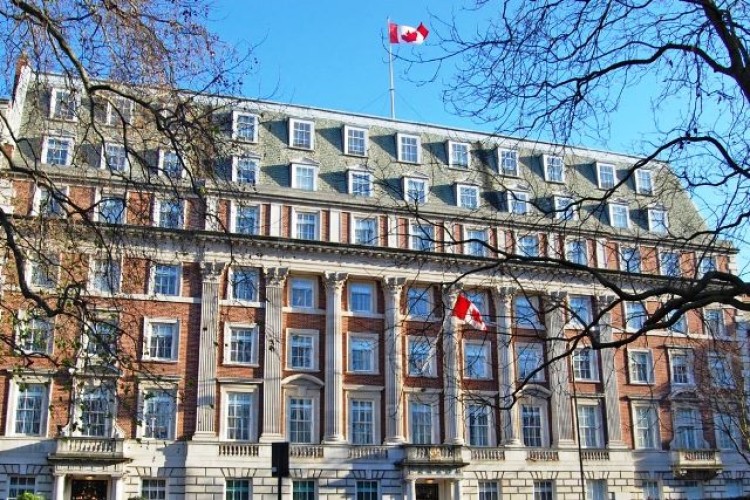 Mace will reconstruct and restore the façade of the neo-Georgian building, which has been dismantled brick by brick. More than 2,000 pallets of stone and brick were removed and transported for storage during the deconstruction process.
Full demolition including the existing basement is expected to complete in April 2017.
Reconstructing the façade will allow for ceiling heights of between 3.1 and 4.2 metres, which will be among the highest of any new residential scheme in London. The seven-storey building will house 41 apartments.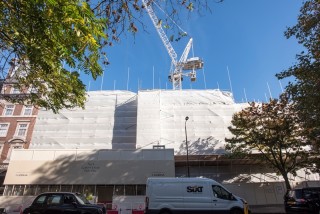 Mace will start construction work in autumn 2017 once specialist contractor McGee has completed piling and excavation of the site.  Completion is expected in 2019.
Lodha, India's biggest housing developer, bought the former Canadian high commission building in Mayfair for £306m in 2014.
Pranav Goel, co-head of Lodha UK, said: "Mace has a very strong track record of delivering high quality, iconic developments in central London. No.1 Grosvenor Square will be one of the most sought-after residential developments in the world and we look forward to working with Mace to deliver this exceptional scheme."
The original building was constructed in the 1930s and was originally the US Embassy between 1938 and 1960 before the Canadians moved in.  
No.1 Grosvenor Square is one of two residential projects that Lodha UK is developing in London, the other being in Lincoln Square, between Temple and Holborn.
Got a story? Email news@theconstructionindex.co.uk