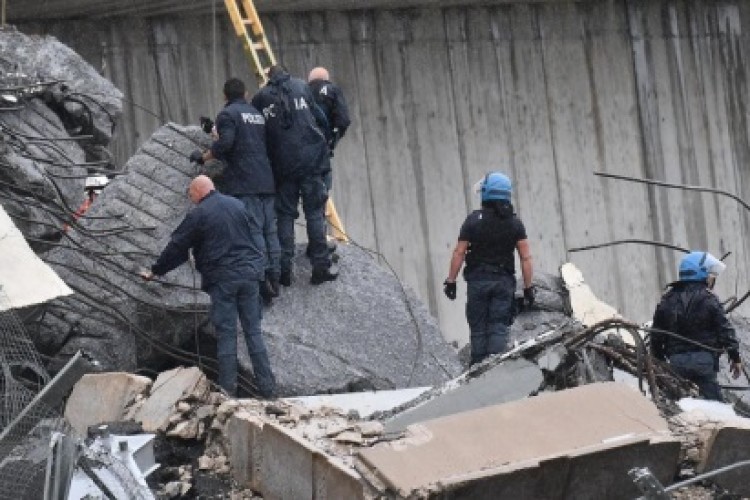 Motorway operator Autostrade per l'Italia said that work had been taking place on the 1960s structure and that a crane had been installed to allow the activities to be carried out. It said that the work and the structure were subject to constant observation and supervision.
The approximately 200m-long section that fell was part of a 1.1km-long structure carrying the A10 motorway in Genoa. The fallen section included one of the bridge's three concrete towers.
Edoardo Rixi, undersecretary in the Ministry of Infrastructure & Transport, was soon on the scene. He described yesterday as a day of pain for the city. He said that the search for survivors continued and that, of the 15 wounded, one has already been discharged, which he described as "a miracle that casts a light of hope for any survivors".
picture by Edoardo Rixi
Autostrade expressed its condolences for the victims of the collapse and thanked the rescuers for their extraordinary efforts. The company said that it will work together with the investigating institutions to ascertain the causes of what happened. It said that it is already engaged in discussions to evaluate the best solutions for reconstructing the viaduct – a key motorway connection - in the shortest possible time in an efficient and safe way.
Got a story? Email news@theconstructionindex.co.uk