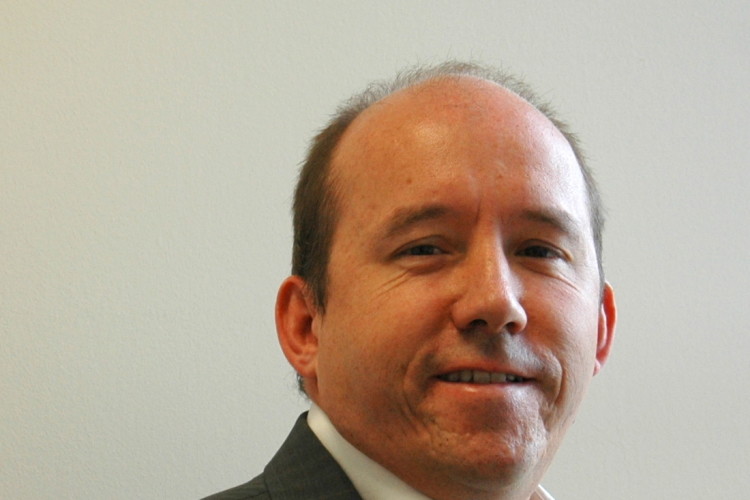 Award winning house builder Crest Nicholson has been shortlisted for the Safer Workplace category as part of the Suzy Lamplugh Trust's National Personal Safety Awards. The trust was set up in the memory of an estate agent who went missing while working alone and the awards celebrate the work being done across the UK to keep people safe from violence and aggression.
Peoplesafe has provided the Crest Nicholson sales teams with 78 Identicom i757 identity badges, which feature discreet personal panic alarms and have a unique 'listening-in' facility.
Martyn Price, Head of Health and Safety for Crest Nicholson, said: "At Crest Nicholson we place a huge amount of emphasis on looking after our staff, and in a people-oriented business such as ours, the sales teams are one of our greatest assets. Guaranteeing their safety in the workplace is a massive priority and it is therefore a great honour for us to be in the finals of this award.
"One of the benefits of working with a company such as Peoplesafe is that it has not only provided us with a highly respected lone worker solution for our particular needs, but has also carried out face-to-face training with all of our staff. They keep in regular contact with the Identicom users, to remind them of simple, but important things, like remembering to recharge the device, and this has been particularly helpful in terms of ensuring that essential safety measures always stay front of mind."
Crest Nicholson is one of the leading regeneration developers in the UK. With nearly 70 sites around the country, the company is renowned not just for building new homes, but for creating vibrant sustainable communities. The company places an emphasis on delivering well-designed, quality and affordable homes and, with a dedicated sales team committed to supporting this objective, guaranteeing the safety and security of employees is of paramount importance. 
Users of the Identicom can raise the alarm if they are at risk or feel uneasy in any given situation. Pressing a dedicated panic button will alert Peoplesafe's 24/7 monitoring station, allowing staff to listen in, locate the user and arrange the appropriate action to assist them. There is also a "safe and well" check, where lone workers can contact the monitoring station, leaving a message and location, which will "time out" after a specified time, prompting the user to be contacted to check they are alright. If they do not respond, this will escalate to red alert mode.
The i757 Identicom issued to Crest Nicholson's employees is a GPS version of the Identicom, allowing for a more accurate location in the event of the alarm being raised.
Ian Johannessen, managing director of Peoplesafe, said: "By issuing lone workers with these devices Crest Nicholson has shown that they take the safety of their employees very seriously.

"Having 24/7 monitoring can take a lot of the worry out of having lone workers out in the field and it means businesses can get on with the job more efficiently and safely – and workers know that they are being looked after. It makes sense on all sides."
It is estimated that 6.8 million people spend all or part of their working day alone.  Peoplesafe is one of the UK's leading providers of simple and lightweight equipment and monitoring to keep employees as safe as possible.
Unlike many of its competitors, it operates independently of any device manufacturer, offering services based on the needs of individual lone workers.
As well as the Identicom, Peoplesafe supplies its clients with specially adapted PDAs and Blackberrys, and the Sonim XP3 Sentinel mobile phone, said to be the most rugged in the world. All the equipment is backed up by the 24/7 monitoring station and the knowledge that all Peoplesafe's products fully comply with the British Standard 8484 code of practice for the provision of lone worker device services.
Peoplesafe's other clients include housebuilders Persimmon and TaylorWimpey, retailers like Argos, Halfords and Carphone Warehouse, and leading car parking company Q Park.
The Suzy Lamplugh Trust was set up in memory of estate agent Suzy Lamplugh who went missing after going to meet a man, called Mr Kipper, who wanted to view a house in Fulham, west London nearly a quarter of a century ago. Suzy's body has not been found. However, she has been presumed murdered and legally declared dead. Her parents Paul and Diana founded the trust to highlight the risks people on their own face and to offer advice, action and support to minimise those risks.
Jo Walker, campaigns and communications officerat the trust, said: "All employees who come into contact with the general public can potentially be at risk of violence and aggression. However, anyone on their own – without the support and back up of colleagues – is more vulnerable than most. Lone workers need systems and procedures that protect their safety."
The winner of the award will be announced at a ceremony in London on November 20.
Got a story? Email news@theconstructionindex.co.uk