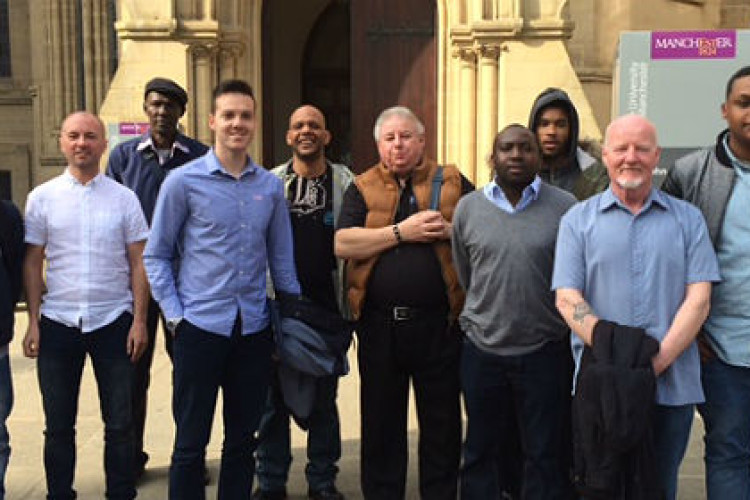 Launch of the Construction Academy is tied in with the project to develop the university's £1bn campuus masterplan.
The academy is being run by the Works in Moss Side, a partnership between the University of Manchester and the Work Company. It is designed to give local residents exposure into the construction industry and an opportunity to access the job market.
The first course is for a cohort of 13 locals who were previously unemployed. They will each gain a CSCS Card, numeracy and literacy skills, and a health and safety qualification. There will also be discussions with contractors such as Vinci and Novus, who will be attending the Works in order to share industry knowledge.

The individuals all underwent a basic assessment for the Construction Academy, and are ahead of a further 150 people on the waiting list.  Upon completion of the course, the 13 candidates will move onto the second stage of the academy training, ready to be placed in to work with sconstruction companies that will be working on the university's £1bn campus masterplan. This will result in work experience, employment, or further training, depending on the needs of the individual.
Steve Grant, assistant director of human resources at the University of Manchester, said: "the university's Construction Academy is unique to capital programmes in the higher education sector. The university is totally committed to ensuring that the development of our campus delivers local benefit not least in terms of the opportunity it presents to equip people with the skills the construction industry requires. We have been working in partnership with the Work Company, in all of its guises, for seven years and the work we have done collaboratively has done much to help the university to deliver its ambition to widen skills and employment opportunities in communities which need support."
Got a story? Email news@theconstructionindex.co.uk