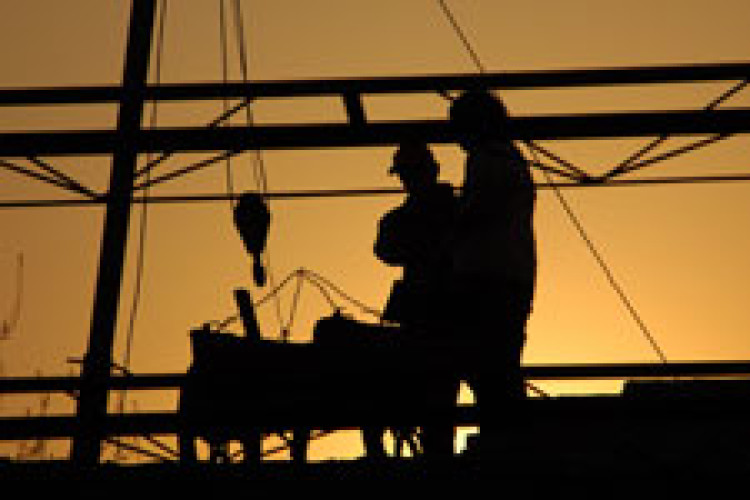 Barbour ABI's latest Economic & Construction Market Review puts the value of contracts awarded in March at £5.2bn, up 7.2% on the previous month and 25% up on March 2013.
House-building continues to lead remains the recovery, accounting for 35% of the total contracts awarded by value last month.
The report also highlights how a disproportionate share of major contracts continues to be in London. The capital accounts for 14% of contracts by quantity but more than 25% by value. Five of the top 10 most valuable contracts were in London, namely a £150m Crossrail maintenance contract, two large office schemes and two large residential schemes including the 737 housing units at Nine Elms Point worth £73.7m.
Barbour ABI economist Michael Dall said: "All the indicators pointed towards a poor month for construction in February, with the severe weather possibly forcing contractors to put work on hold and new projects unable to commence. Therefore it's positive to see that activity has picked up again in March, with a healthy 7.2% rise on the month before.

"This is backed up by the latest ONS [Office for National Statistics] construction output data, which showed construction output in the first two months of the year at 4% higher than a year ago and growth forecasts for 2014 revised up to 4.5%.
"It's clear that the continued strong performance of private housing and upturn in wider infrastructure has aided the upturn in this month's figures, but necessary repair works and flood defence projects will have played a significant part too.
"Looking ahead, business indicators and official survey data all point to plenty of momentum in the economy and growing confidence, which is great news for the construction industry."
Got a story? Email news@theconstructionindex.co.uk