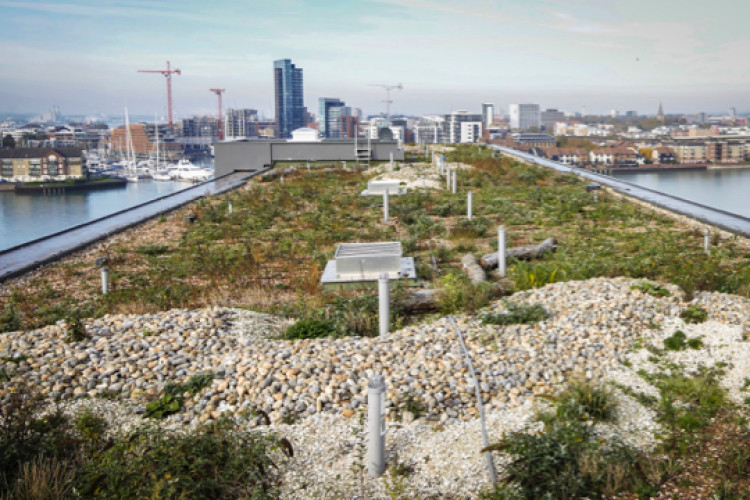 The UK Green Roof Market Report has been produced by Livingroofs.org in association with the National Federation of Roofing Contractors and the Green Roof Organisation, with support from companies Radmat, Bauder and Sky Garden. It reports on the size, value and growth of the market.
Green roofs are seen as tool in combating climate impacts in cities while providing space for nature.
"Roofing is sometimes viewed in a narrow context," says James Talman, CEO of the National Federation of Roofing Contractors. "But the continued expansion of the green roof market plays an essential role in highlighting the diversity of the industry. Apart from the ecological, environmental and social benefits green roofs provide, they also are important in creating rewarding careers for multi-skilled professionals.


The report demonstrates there is a green roof market focus in London, partly due to its specific planning policy. The report shows market growth of 17% year on year – both nationally and in London, where 42% of the market currently is focused.
Deputy mayor for environment and energy Shirley Rodrigues said: "In London our planning policies support green infrastructure which has led to an impressive array of green roofs that boost air quality, help the environment and make the city more attractive.  From roofs that prevent flooding by capturing rainwater to providing wildlife habitats or high-rise gardens, Londoners are using their space creatively. In the future to help mitigate the impacts of climate change and achieve the Mayor's ambition of making the city 50 per cent green, we will need even more green roofs, green walls and street trees. I hope other cities follow our lead and realise the huge environmental benefits of urban greening."
The report also points out that there is huge potential to grow the market not just in London but in urban areas across the UK.
Got a story? Email news@theconstructionindex.co.uk