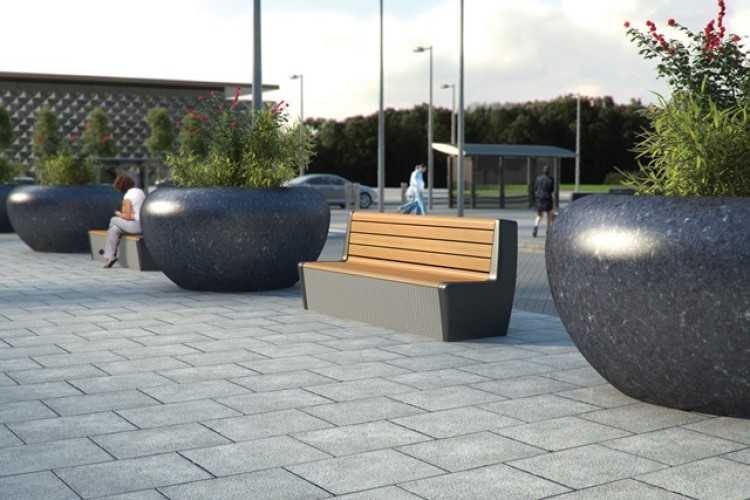 The company also disclosed that despite a strong rise in profits last year it is planning to put up its prices.
Marshalls made a pre-tax profit of £35.3m in 2015, up 57% (2014: £22.4m). Revenue was up 8% to £386.2m (2014: £358.5m) thanks to strong demand.
The board said that the first phase of its '2020 Strategy' to return to pre-recession profitability had now been achieved, with its 9.7% operating margin. The next stage involves new product development, price increases to cover cost increases, additional capital investment of £15m to secure cost savings of £5m per year, and acquisitions.

"The group continues to pursue acquisition opportunities in the focus areas of water management, street furniture and mineral products," revealed chief executive Martyn Coffey. "A short list has been developed and there are ongoing discussions.  We have discounted certain targets due to unrealistic price expectation and lack of fit.  There remains a positive pipeline of good opportunities."
On new products, Mr Coffey said: "There has been good success in the last few years with our new product development. The group will continue to focus on innovation and new product development to drive sales growth. Commercial demand for water management, street furniture, rail and new build housing is increasing and all these businesses have developed new products that have been recently introduced in their markets. The group's new range of water management products and sustainable drainage systems demonstrate innovative thinking and could have an important part to play in reducing the risk of flooding. The new Drexus linear drainage system is being launched for 2016 along with a new and innovative range of paving products that incorporate new surface technology."
Got a story? Email news@theconstructionindex.co.uk