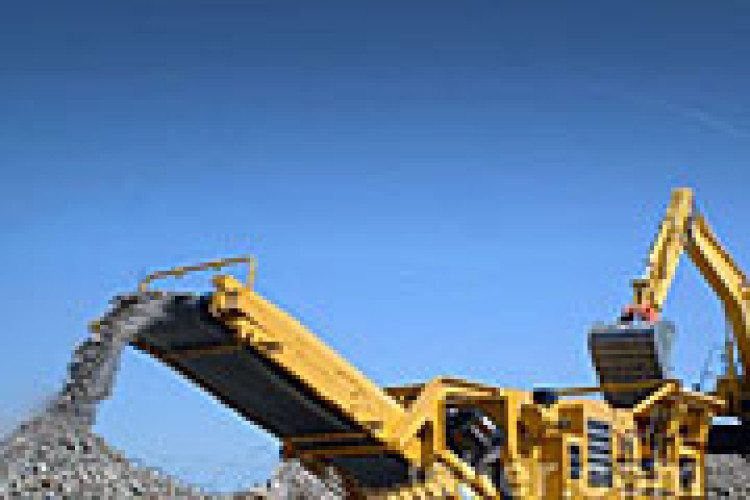 Year-on-year, crushed rock sales were up 4% in the second quarter, sand & gravel was up 4.2% and asphalt by more than 10%.
However, compared to the first quarter, asphalt and concrete sales were broadly flat (+0.3% and -0.7% respectively) and aggregates sales declined (crushed rock -3.7% and sand and gravel -7.2%).
The data are seasonally adjusted, stripping out the effect of such factors as weather variations and public holidays.
The Mineral Products Association, which represents producers and collates the statistics, said that expectations for demand remain positive for 2015 and the following years.
Chief executive Nigel Jackson said: "Although there has been an underlying slowdown in recent construction activity, prospects are positive given the renewed government commitment to housing and infrastructure improvements and boosting city/regional development. It will be critical that the operation of the planning and regulatory systems enable the industry to meet future and growing demands and support UK competitiveness and it is very positive that the government is very engaged with MPA on these issues."
MPA sales volumes, % change on same period of the previous year
| | | | | | | |
| --- | --- | --- | --- | --- | --- | --- |
| | Asphalt | RMC* | Crushed Rock | Sand & Gravel | Mortar | Construction output (£m) |
| 2013 | 3.9% | 11.5% | 7.5% | 7.8% | 15.0% | 0.1% |
| 2014 | 8.8% | 3.6% | 13.5% | 7.2% | 18.6% | 9.8% |
| 2014 Q3 | 6.7% | 7.3% | 14.2% | 8.5% | 17.3% | 10.1% |
| 2014 Q4 | 9.3% | 3.1% | 13.9% | 2.7% | 10.4% | 8.6% |
| 2015 Q1 | 14.3% | 8.4% | 11.5% | 8.7% | 7.0% | 4.7% |
| 2015 Q2 | 10.1% | 3.6% | 4.0% | 4.2% | 7.1% | na |
MPA sales volumes, % change on previous period (seasonally adjusted)
| | | | | | | |
| --- | --- | --- | --- | --- | --- | --- |
| | Asphalt | RMC* | Crushed Rock | Sand & Gravel | Mortar | Construction output (£m) |
| 2013 | 3.9% | 11.5% | 7.5% | 7.8% | 15.0% | 0.4% |
| 2014 | 8.8% | 3.6% | 13.5% | 7.2% | 18.6% | 9.5% |
| 2014 Q3 | 3.9% | 3.6% | 2.7% | 7.7% | 7.8% | 2.2% |
| 2014 Q4 | 4.2% | 0.3% | 3.0% | 1.4% | 0.8% | 0.2% |
| 2015 Q1 | 1.3% | 0.5% | 2.3% | 3.2% | -1.2% | -0.2% |
| 2015 Q2 | 0.3% | -0.7% | -3.7% | -7.2% | 0.2% | (0.0%) |
* Sum of fixed & site plants
Got a story? Email news@theconstructionindex.co.uk