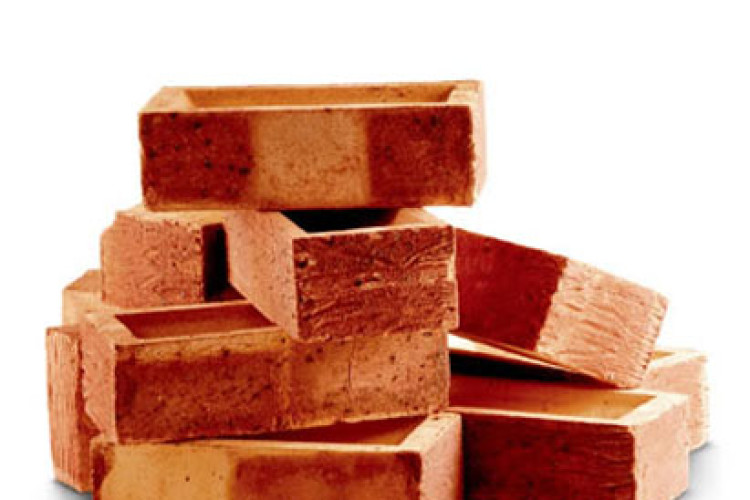 Exports of construction materials rose by £112m in the second quarter of 2013 to £1,474m, a rise of 8% on the previous quarter. However, imports rose by £180m to £3,150m, a 6.1% increase.
As a result, the trade deficit widened by £68m to £1,676m for the second quarter of 2013.
The increase in the trade deficit was largely due to a widening in the trade deficit in semi-manufactures by £46m. The trade deficit in products and components widened by £21m and raw materials by £1m.
The numbers are revealed in the October edition of the Monthly Statistics of Building Materials and Components, published by the Department for Business Innovation & Skills.
Electrical wires topped last year's list of the most imported building material, while paints & varnishes was the most exported.
The stats also show that in the 12 months to September, deliveries of bricks rose by 22.3%, following a rise of 6.8% in the 12 months to August. Deliveries of blocks rose by 5.3%.
Deliveries of ready-mixed concrete rose by 11.7% in the year to September. This followed an increase of 20.9% in the year to June 2013.
Annual construction material price inflation rose to 1.1% in September, from 0.9% in August. Annual inflation in September was the joint highest (along with July 2013) since June 2012 (which was also 1.1%).
The construction materials experiencing the largest price increases in the 12 months to September were particle board (up 4.5%), sand & gravel excluding levy (up 4.3%) and imported sawn or planed wood (up 3.6%).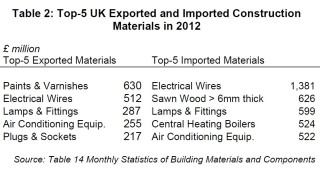 Got a story? Email news@theconstructionindex.co.uk