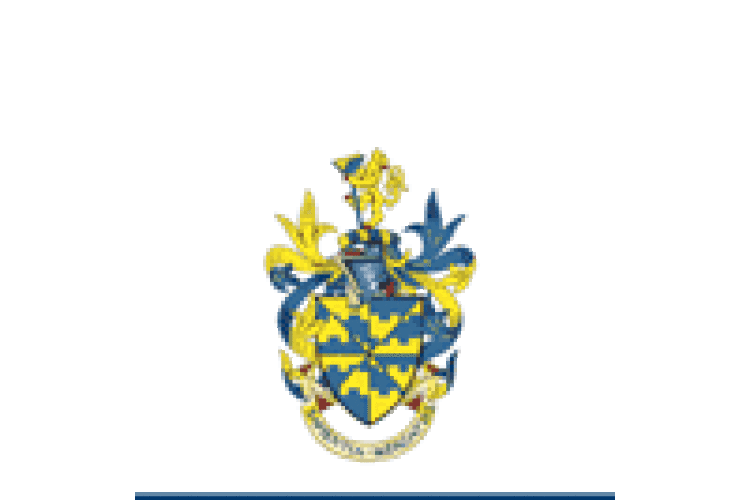 The total value of new contracts signed was £2,832.7m, a massive 42% down on April's £4,911.8m.
It was also 12% down on May 2013's total of £3,235.4.
However, despite May's apparent blip, the total value of new construction business for the past 12 months is still strongly up year-on-year. Builders' Confidence records show that nearly £40bn – £39,179.4m – has been booked by construction contractors in the UK in the 12 months to 31 May 2014.
This is 54% higher than the rolling 12-month total this time last year, which was £25,487.4m.
"After the highs of April, it was perhaps inevitable that the industry would need to catch its breath sooner or later," said Builders' Conference CEO Neil Edwards
"Even so, a fall from almost £5 billion in April to £2.8bn just a month later speaks of more than just post-recessionary fragility. Furthermore, the 721 contract awards recorded by the BCLive league table during the merry, merry month of May were telling: They show that recovery remains resolutely focused in and around the nation's capital; that housing is still the industry's most brightly shining star; and that larger, signature projects are still as rare as hen's teeth."
He added: Of course, the past month brought with it some additional pressures. First, the working month was shortened to near February-length by two bank holidays. And then, of course, came the local and European elections."
Topping the BCLive league table in May was Balfour Beatty, whose £244.7m of new business was more than double the £109.8m booked by second placed Morgan Sindall. Balfour's booty was boosted by a £180m contract from Heathrow Airport late in the month.

Also picking up more than £100m of new construction business during May were Miller ( 105.3m) and Kier (£100.4m), in third and fourth place respectively.
BCLive league table for May 2014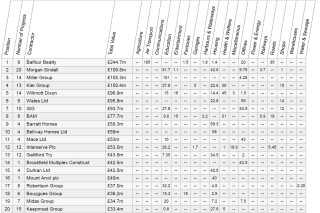 Balfour Beatty is also on top of table that shows rolling totals for the past 12 months. Between 1 June 2013 and 31 May 2014 Balfour Beatty has booked £2,012.9m of new construction work.
Second in this table is Carillion with £1,583.6m, and third is Kier with £1,554.1m, although this latter figure excludes Kier's share of Merseylink JV's £600m Mersey bridge contract. Morgan Sindall and BAM have also signed more than £1bn of new construction deals in the past year.
BCLive league table 1 June 2013 to 31 May 2014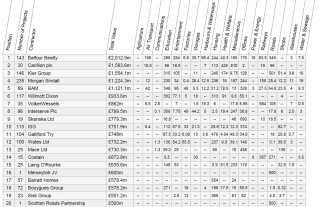 Got a story? Email news@theconstructionindex.co.uk