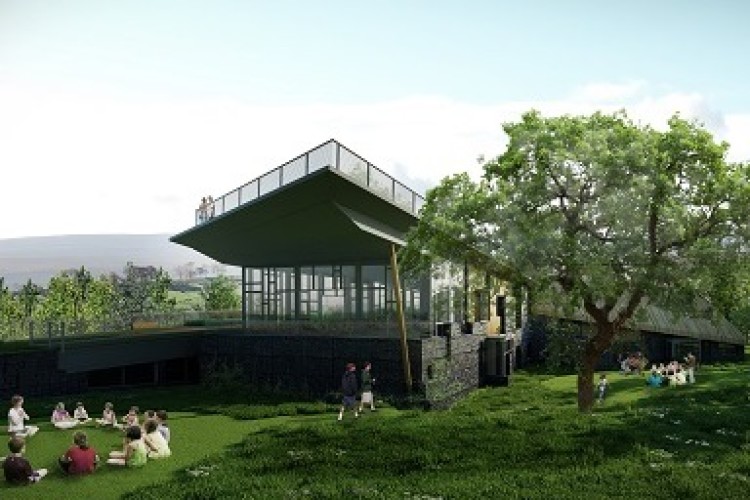 It is said to be the biggest construction project every undertaken by oen of the UK's National Parks.
A six-week demolition phase to bring down the current visitors' centre and youth hostel is nearly complete. Construction is expected to begin before the end of the month and be finished within 18 months for a summer 2017 opening.
The National Landscape Discovery Centre, also called the Sill, has been designed by architects Jane Darbyshire and David Kendall (JDDK). The project team also includes planning consultant Cundall, landscape architect Glen Kemp, design firm Bright 3D, structural and civil engineers Patrick Parsons and project manager Gardiner & Theobold.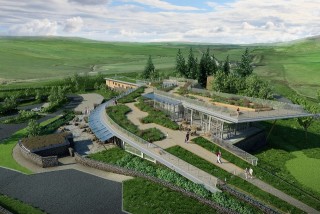 Northumberland National Park Authority chief executive Tony Gates said: "The Sill represents the largest scale initiative of its kind, in the history of not only Northumberland National Park Authority, but National Parks across the UK. Its main purpose is to open up Northumberland National Park and the surrounding areas to more people, helping them learn about and explore one of Britain's finest landscapes. It will be open all year, offering a wide range of facilities including YHA accommodation, exhibition space, retail facilities and a café and restaurant. The Sill will, I believe, change how we as a National Park Authority does business and it will become a landmark asset for Northumberland and the North east."
The project has received £7.8m in National Lottery funding.
Sir Robert McAlpine director Andrew McAlpine said: "Sir Robert McAlpine is proud to be working with the Northumberland National Park Authority to deliver this inspiring new building which as well as promoting understanding of some of our finest landscapes will provide significant economic benefits to the local community."
Got a story? Email news@theconstructionindex.co.uk