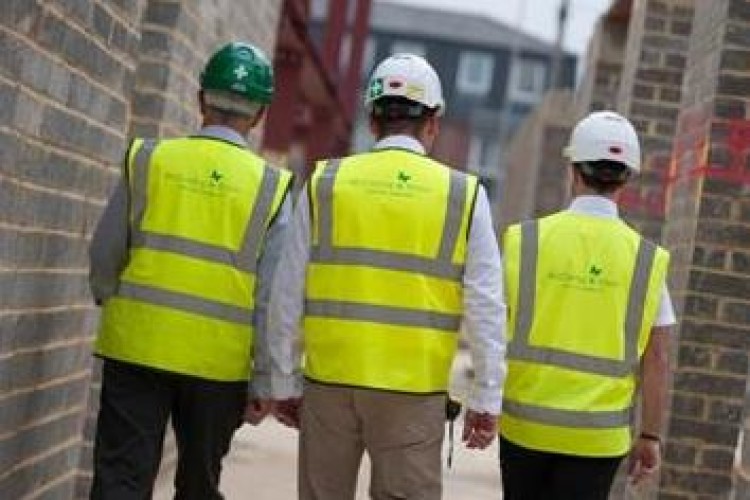 In a trading update today McCarthy & Stone said that annual results for the year to August, to be filed in November,would show operating profit down from last year's £96m to around £65m-£73m this time, which is at the lower end of previous expectations.
Revenue will be up marginally from £661m to about £670m this year, but that is due to a 10% increase in average selling price. Actually building work has slowed, with only 2,134 legal completions (2017: 2,302).
McCarthy & Stone now has net cash of just £4m, down from £31m a year ago.
The board began a strategy review in April and chief executive Clive Fenton subsequently left the business. Chief operating officer John Tonkiss has stepped up to become interim chief executive, as of this month.

Mr Tonkiss said: "It has been a tough year for the group with ongoing adverse market conditions continuing to impact the business, and without the benefit of any additional government support for the retirement housing sector.  Build delivery remained strong, however, with 68 (2017: 49) high-quality developments brought to market during the year.
"In light of the continuing challenging market conditions, the group began a review of its strategy in April.  As previously announced, our strategic focus will be on pursuing a more measured trajectory and smoothing our workflow to create a more efficient business.  This will naturally lead to a right-sizing of our cost base, with build cost savings being a key area of focus.  Additionally, we are continuing to trial a number of strategic initiatives designed to increase customer appeal and offer a broader choice of tenure options, increased flexibility and affordability.  We will provide the market with more detail on this at our strategy update later this month.
"We are continuing to engage with government in an effort to secure an exemption from the proposed changes to ground rents.  We believe that there is a strong case for a specific exemption for the retirement housebuilding sector and we are awaiting clarification on this matter.  Until this is received, we continue our planning to try and mitigate the potential impact on the business, including maintaining discipline around our cash position and adopting a more measured approach to securing land."
.
Got a story? Email news@theconstructionindex.co.uk