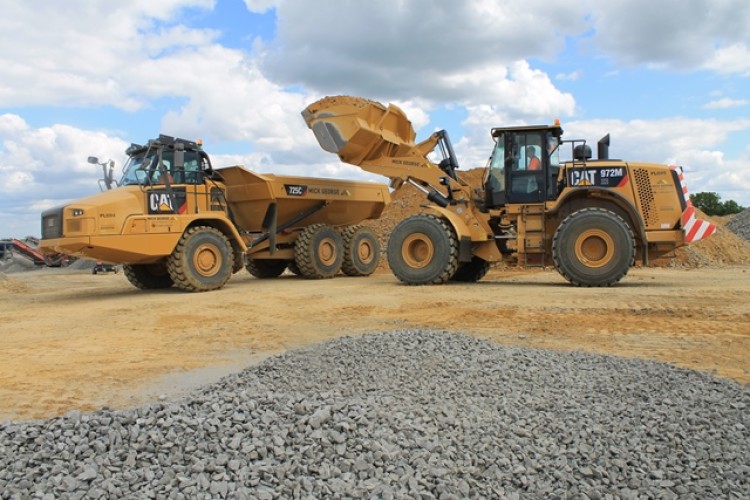 The latest deal will increase Mick George's Caterpillar fleet to 74 machines by the end of 2015.
The new fleet includes the Cat 972M XE wheeled loader, Cat 730C and Cat 725C articulated trucks, a range of excavators from Cat 312E to Cat 320EL and Cat 366FL, Cat D6T dozers and the first Cat 836K landfill compactor in the UK.
The machines have been bought with five-year service and maintenance contracts, a package that dealer Finning brands as Just Add Diesel (JAD).
The latest order follows the purchase of 22 JAD-supported Cats in 2013/14.

By putting together a deal that also includes support from Cat Finance, Mick George has been able to package its equipment finance, service and maintenance costs together over a five-year period, fixing its plant costs.
Mick George finance director Jon Stump said: "We are a business that is growing in all of the markets in which we operate. We have ambitious plans for expansion and, due to the diversity of our operations from contracting to waste handling and aggregate processing, we need to have a clear gauge of our variable costs.
"This is why we lock down our equipment maintenance and servicing whenever we can and why, when Finning introduced Just Add Diesel in 2013, we saw a clear opportunity to turn a variable cost, into a fixed cost, whilst also taking advantage of much more fuel efficient new equipment. In this deal we have continued to recognise the value we get from a packaged solution and in some respects, when you compare costs from old to new machinery, the savings in fuel alone simply don't justify keeping older equipment on the fleet."
Finning territory manager Dave Coney said: "This is probably the most diverse, cost focused fleet deal we have seen in the UK for some time. It marks a step change in the way a business like Mick George is approaching the management of assets and how they see equipment solutions moving forward. In 2013/14 Mick George became the largest JAD user in the country and with this deal they have recognised the value JAD has delivered, putting together a similar package that enables them to get a real competitive advantage by fixing costs on very fuel efficient equipment."
Got a story? Email news@theconstructionindex.co.uk