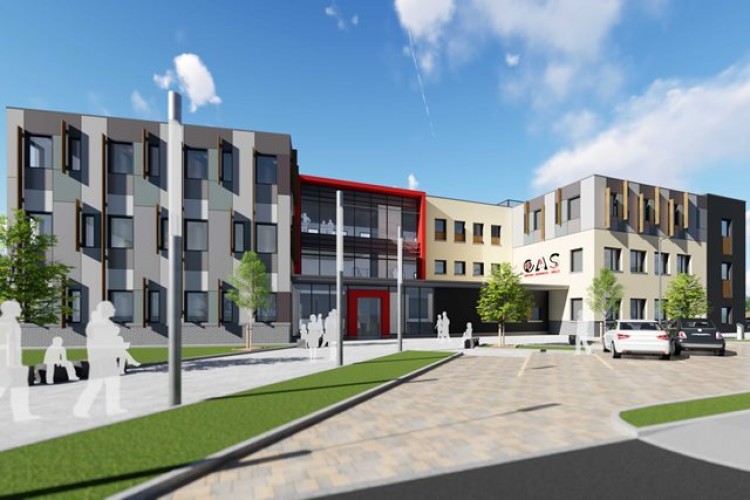 The Oxfordshire Advanced Skills (OAS) training academy is being built by Midas Construction at the Culham Science Centre in Abingdon on behalf of the UK Atomic Energy Authority (UKAEA) and the Science & Technology Facilities Council (STFC).
The 4,000 m2 training facility is being built to help tackle the skills shortages facing high technology and engineering companies in Oxfordshire. The academy is expected to produce 125 technicians a year.
Midas was commissioned through the Southern Construction framework to carry out the project which is due to be completed in summer 2019.
UKAEA chief operating officer David Martin, who is Oxfordshire Advanced Skills' project sponsor, said: "Starting the construction phase is hugely exciting for the project team as it marks the culmination of the efforts of many people. Built on the successful UKAEA and STFC apprenticeship schemes, the high quality, high-tech employer-led skills training that is unique in this area will supply a steady stream of much-needed technicians to the local and wider economy. We are on schedule for the opening in 2019 and look forward to working with Midas to get the new facility ready."
Got a story? Email news@theconstructionindex.co.uk