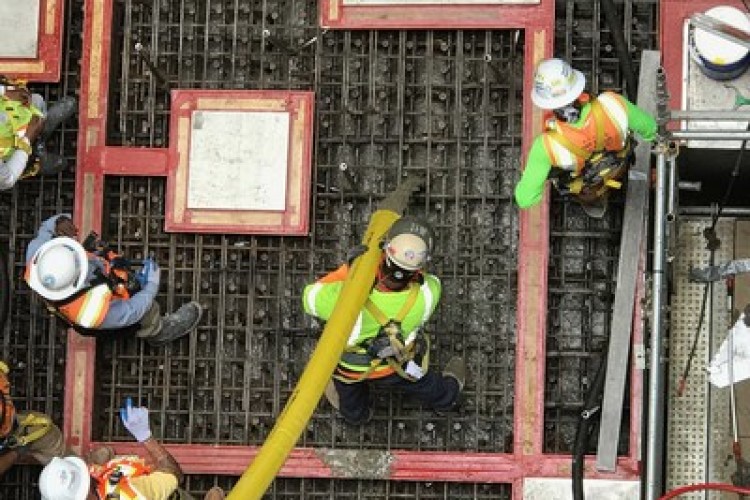 Also among the latest construction achievements at the Vogtle nuclear expansion project was the lift of a 237t module.
More than 6,000 workers are on site at Plant Vogtle working to complete the USA's first new nuclear units in 30 years.
The 71-hour continuous concrete placement had a volume of 1,409m3. New concrete was poured in four key areas of the Unit 3 containment vessel – the refuelling cavity, the bottom of the in-containment refuelling water storage tank, the west steam generator cubicle walls and the pressuriser cubicle walls.
The 237-ton CA03 module for Unit 4 is a critical component and part of the in-containment refueling water storage tank (IRWST). The IRWST is a 2,130m3 tank that, once the units are operational, is filled with borated water and provides a passive heatsink within the containment and backup cooling for the reactor vessel.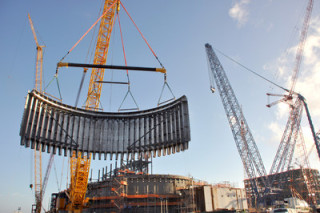 Other significant milestones achieved at the Vogtle construction site over the past 30 days include the placement of the CA33 floor module for Unit 3. The module, weighing 35t, was delivered to the site from Greenberry Industrial in three sub-modules that were then welded together on site in the Vogtle Module Assembly Building.
Workers also placed the Vogtle Unit 4 deaerator inside the turbine building. The 148-foot, 300t deaerator functions like a water purifier, eliminating dissolved gasses such as carbon dioxide and oxygen from feedwater. Deaeration prevents corrosion, helping to reduce plant maintenance and operating costs.
Georgia Power owns 45.7% percent of the new units, with the project's other Georgia-based co-owners including Oglethorpe Power, MEAG Power and Dalton Utilities. The project been undergoing a comprehensive schedule, cost-to-complete and cancellation assessment following the bankruptcy of Westinghouse in March.
Got a story? Email news@theconstructionindex.co.uk