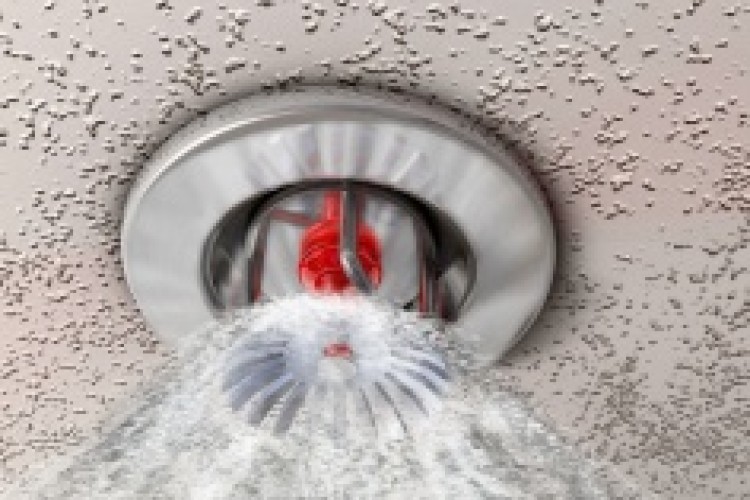 When Steve Morgan, chairman of house-builder Redrow, made the same call three years ago, he was accused of putting profit before lives. But Mr Jones has now placed himself firmly in Morgan's corner.
In a speech to the annual Welsh Local Government Association (WLGA) conference yesterday Mr Jones called for an overhaul of the planning system in Wales, which he said was being bogged down by bureaucracy that had caused a fall in the number of houses being built.
Since September 2013 every new home in Wales has to have a sprinkler system. An analysis by BRE Global calculated that this would save 36 lives and prevent 800 injuries by 2022.
But, as we reported here back in 2011, Mr Morgan warned that the extra cost – £3,500 for a three-bedroom house – would be the difference between a house being commercially viable or not for a builder.
"In areas where house prices are not that high, and I'm talking about areas where we build now, such as in the south Wales valleys, we can't even look at the valleys anymore. What will happen is that the poorer areas of Wales will see no new development, the very places that need it the most will see no new development," he said.
Labour Assembly Member Ann Jones, who introduced the new legislation, said he was "choosing threats over facts".
The secretary of state said that Mr Morgan's warning had proved accurate. Over the last year, new house-building decreased by 6.7% in Wales while growth of 33.6% was recorded across Great Britain.  Statistics from the National House Building Council show that registrations fell in Wales from January to March 2014 but not around the rest of the UK. Some 882 new homes were registered this year, compared with 1,055 in that period in 2013.

Persimmon Homes has also pulled out parts of the south Wales valleys, blaming planning rules and the cost of regulation.
Mr Jones also said that Wales should also drop its planned new requirements for home improvement works, the so-called 'conservatory tax'.  He said that the policy, set to start next month in Wales, was rejected by the UK government in England after research showed it would discourage nearly 40% of households from undertaking home improvements in the first place.
Mr Jones said last night: "Through our red tape challenge, almost half the housing and construction regulations considered will be scrapped or improved – changes which are estimated to save businesses nearly £90m a year. However, all too often the Welsh government seems intent on increasing the regulatory burdens on councils, businesses and households rather than reducing them.
"By imposing more and more onerous building regulations in Wales, the Welsh government is increasing costs to house-builders of constructing the starter homes so many families desperately need and putting up the price of those homes, so that more people will struggle to get onto the property ladder.
"I urge the Welsh government to take forward, as a matter of priority, effective reforms to the planning system to enable Wales to develop a truly modern economy."
However, the Welsh government's economy minister, Edwina Hart, claimed back in January that Wales was outperforming the UK in construction output. [See that report here.]
Got a story? Email news@theconstructionindex.co.uk