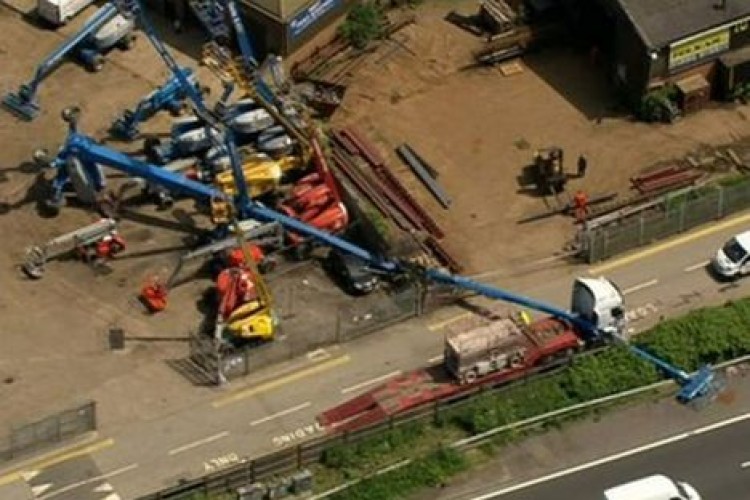 This information is disclosed in a letter from Mike Penning, minister of state for disabled people in the Department for Work & Pensions (DWP), to the International Powered Access Federation (IPAF).
Last month IPAF chief executive Tim Whiteman wrote to employment minister Esther McVey urging her to look into why it was taking so long for the HSE to respond to the accident.
Rick Jaeger-Fozard, a 29-year-old foreman at Kimberly Access' Iver depot, was killed when the Terex Genie Z-135/70 that he was in overturned onto the neighbouring motorway hard shoulder. Since then, the industry has heard nothing from the Health & Safety Executive (HSE) and not been able to learn any lessons. Kimberley has kept its entire fleet of Z-135s grounded. The Z-135 basket is 135ft (41m) high when fully extended.
IPAF has now had a reply from a minister at the DWP. It transpires that responsibility for the HSE lies not with the Minister of State for Employment, as had been assumed, but with the Minister of State for Disabled People, Mike Penning, the former fireman who is MP for Hemel Hempstead.
In his letter to IPAF, Mr Penning wrote: "HSE investigates incidents of this nature for a number of reasons, including to identify what went wrong; to take action to prevent future incidents; to determine if the law has been broken and decide whether enforcement action is appropriate. In this case HSE's Health & Safety Laboratory (HSL) began their examination of the MEWP on 17 July 2013 in the presence of a representative of its manufacturer. Their initial findings were that it appeared that the machine in question may not have been calibrated correctly. This may have allowed the basket to be extended to a position in which the MEWP became unstable."
Genie issued a safety notice to customers in June saying that it had found that some machines calibrated in the field may not have been calibrated according to the company's service manual and recommended that the secondary boom angle range was checked on all machines as a precaution.
Got a story? Email news@theconstructionindex.co.uk