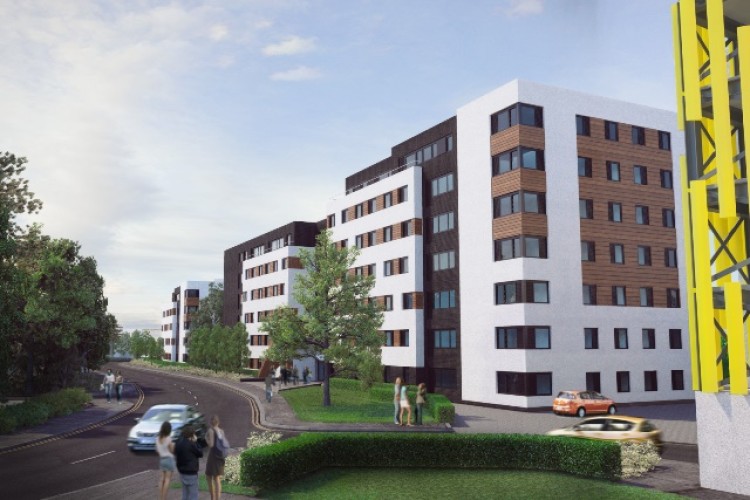 The contractor will redevelop of two council-owned surface car parks at Leyton Mount and Madeira Road in the town. 
Its client is the Bournemouth Development Company – a public-private partnership between Bournemouth Borough Council and Morgan Sindall Investments Ltd.
Morgan Sindall has an £18m deal to build three blocks of student accommodation on part of the Madeira Road car park. The blocks, which rise from four to seven storeys, will house 378 students for the Arts University Bournemouth. A 382-space multi-storey car park will also be built on the site.
Morgan Sindall also has a £9m contract for a five-storey block of 64 apartments at Leyton Mount, together with a 3,120 sq ft commercial unit suitable for a café or restaurant. This development is expected to help regenerate a currently underused part of town, as well as create greater use of the nearby Horseshoe Common.

Morgan Sindall area director Paul Gale said: "This regeneration project is an important investment in the future of Bournemouth and will increase the town's commercial infrastructure and residential provisions, providing a vital boost to the town in a variety of ways. The additional student accommodation will help to attract more UK and international students to this vibrant and dynamic town, and the attractive new apartments will increase the number of people living in the town centre."
A total of 17 sites have been earmarked for potential regeneration by The Bournemouth Development Company. Leyton Mount and Madeira Road will be the first developments to be delivered, following consultation, public exhibitions and the granting of planning permission in autumn 2012.
Got a story? Email news@theconstructionindex.co.uk