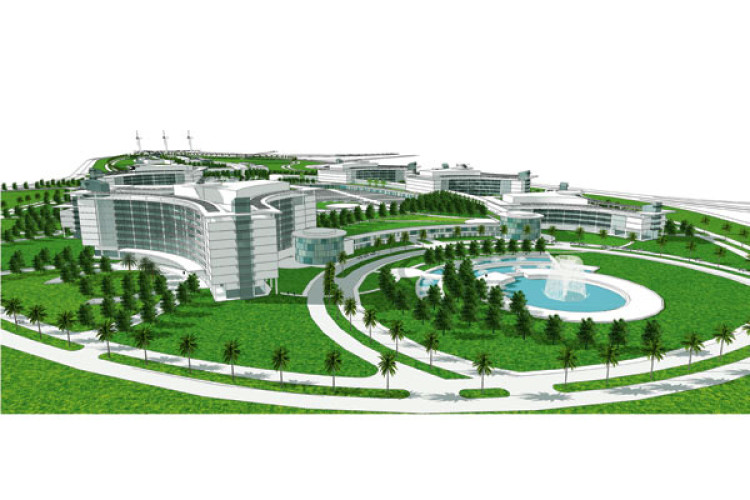 The public-private partnership (PPP) project involves the financing, design, construction and operation of the health campus, as well as the supply of facilities and equipment. Mott MacDonald will also provide construction and operational monitoring services on the project.
The integrated campus will be made up of a general hospital (443 beds), a women's hospital (451 beds), a children's hospital (451 beds), a cardiovascular surgery hospital (303 beds), a oncology hospital (359 beds), a neurological science and orthopaedics hospital (347 beds), a physical therapy and rehabilitation hospital (200 beds) and a psychiatric hospital (128 beds).
Mott MacDonald will be working on behalf of Istanbul İkitelli International Healthcare Investment Company, which is jointly-controlled by Emsaş İnşaat Turizm Ticaret ve Sanayi Anonim Şti, PBK Architects, Ascension Group Architects, Allen Shariff Corporation, Meinhardt Group, May Eczane, Sürat Bilişim, Forcimsa Empresa Constructora, Consortio International Eng. Consult and Şahin Tıp.
Mott MacDonald will undertake due diligence on behalf of the lenders to assess the capabilities and experience of the consortium stakeholders as well as the consortium's design, planning and construction, facilities and lifecycle management proposals. The consultancy will also ensure that the contractual arrangements and agreed risk allocation are in line with international PPP best practice standards and the lenders' specific requirements.

John Seed, Mott MacDonald's programme lead for Turkish hospital projects, said: "This is Mott MacDonald's fourth technical and environmental hospitals PPP advisory commission in Turkey and the first in Istanbul. This project is unique as the sponsors have offered an alternative design to the Ministry of Health's standard template which, if adopted, will be a significant departure from the norm."
Mott MacDonald's Turkey country manager Burak Sencer added: "The Ikitelli campus will be built in a rapidly developing area of Istanbul and its launch further demonstrates the commitment of the Turkish government to improving healthcare for the Turkish population."
Financial close for the project is due to be reached by the middle of 2014, with construction of the facility taking an estimated three years. Once completed, the campus will enter a 25 year operational phase.
Got a story? Email news@theconstructionindex.co.uk