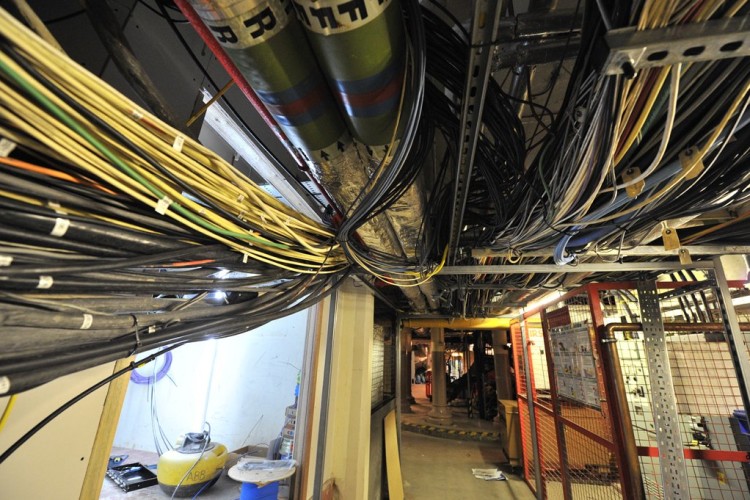 Construction work costing more than £1bn is needed to repair the crumbling Houses of Parliament. Greater costs are involved in operational changes ot parliamentary business to let the builders do their work.
MPs have been told by consultants that if both chambers move out, a full repair job can be carried out in six years and cost £3.5bn. If members were not prepared to move out, it would take 32 years for builders to work around them, bit by bit, and cost £5.7bn.
The issue was put to a vote in the House of Commons last night and MPs voted 236 to 220 for the full decant option. This was the option recommended by the Joint Committee on the Palace of Westminster in September 2016. It has taken 16 months for the issue to move from the committee corridors to the floor of the House of Commons.
The House of Lords will vote on the issue next week; peers are expected to follow the Commons' lead on this.

A long debate in the Commons saw many members concerned about spending such money on the project, while traditionalists struggled to countenance business of the House being conducted outside of the Palace.
Ultimately, it was decided by a narrow majority that the building was so rat-infested, leaky and hazardous, the issue could be dodged no longer. The Palace of Westminster has not had a major renovation of its mechanical and electrical services since it was built in the mid-1800s, leading to a substantial and growing risk that a catastrophic event such as a major fire, or incremental system failures, will lead to the building being uninhabitable.
As we have reported previously, £740m is needed to be spent just on the replacement of M&E services. There is also a significant issue with asbestos, widely found throughout the palace.
Got a story? Email news@theconstructionindex.co.uk