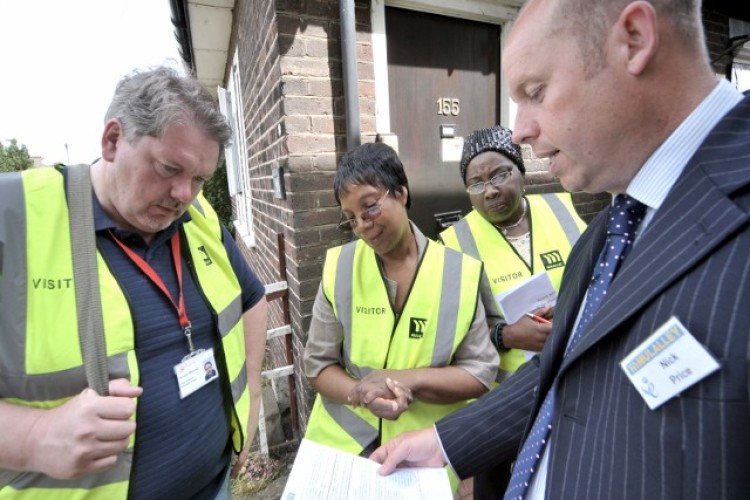 Heidi Alexander said: 'Phoenix is making a tremendous difference.'
Visitors were able to see each of the various stages of our process starting with the tenant's choices interview, work in progress, completed work, site set-ups and respite units and were very impressed with what they saw.
Diane St Claire North, Vice Chair on the Meadows Estate Area Panel said: 'I am extremely impressed with the standard of the work by Mulalley. This is second to none. I have been looking for faults to give feedback and comments, but I cannot see any. Mulalley definitely get a gold star from me!'
Mulalley Director Bruce Benson said: 'We were happy to have the opportunity to show off all the hard work we have been doing to improve homes in the community and bring them up to Phoenix Decent Homes Plus standard.
'We have had very positive feedback from the day and will make sure we keep up this standard of work.'
Jim Ripley, Chief Executive, Phoenix Community Housing Association, added: 'It was a successful day and very rewarding to see directly the impact improvements have made to our residents. This is a testament to good partnership working and what can be achieved in collaboration'. 
Got a story? Email news@theconstructionindex.co.uk