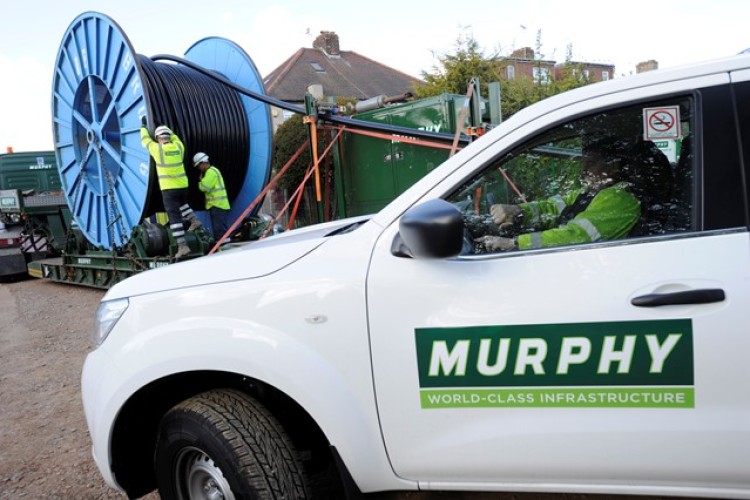 At the £138m Cramlington plant in Northumberland, Murphy has installed more than 6,600 metres of cable ducts, across a range of terrain, in preparation of installing the 66kV circuit in early 2017.
This month Murphy begins constructing the plant substation and compound.
The combined heat and power biomass plant uses reheat technology, which is relatively new to power plants of this size. Fuelled by new and recycled wood, steam will be led through two heating processes and two turbines, instead of one. This improves fuel efficiency, achieving a higher output. The Cramlington plant will have an output of 27.8 MW, generating 223 GWh of renewable electricity.  
Main contractor Burmeister & Wain Scandinavian Contractors (BWSC) awarded Murphy a subcontract in October 2015 for the cabling and civils design stage, civil duct route construction, substation and compound construction and fit-out, as well as commissioning and installing the 66kV equipment and cable systems. 
Vincent Bowler, operations director for Murphy's power sector, said: "We have installed thousands of metres of ducting underneath major arterial roads and industrial landscapes across Northumberland while at the same time minimising the impact on the local community. We will now focus on the next stage of the project, to construct the substation and infrastructure needed so that residents can soon benefit from sustainable and efficient power."
Work is scheduled to be completed in summer 2017.
Got a story? Email news@theconstructionindex.co.uk