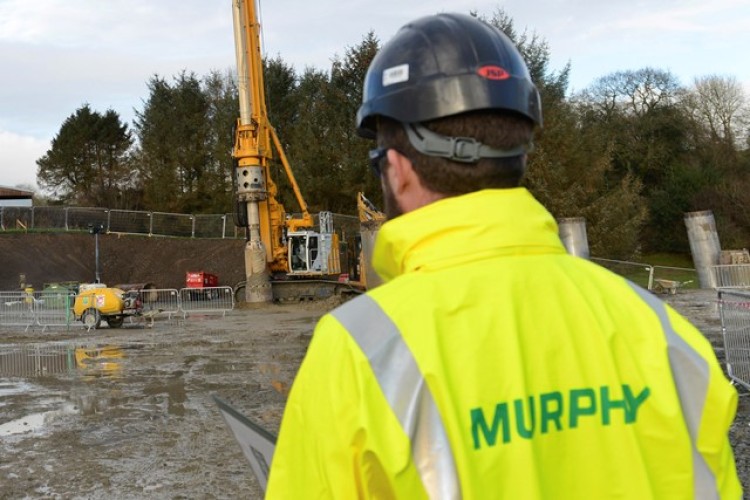 In 2016 Murphy's group revenue dipped 2% to £613.9 (2015: £629m), and down 8% on where it was three years ago (2013: £665.8).
However, profits are surging back, reaching £23.3m in 2016 – not as good as the £34.7m made in 2013 but substantially better than the loss made in 2014 and 69% up on 2015.
And cash balances in the business have grown steadily over the past four years, to reach nearly £97m at the end of 2016.
The order book has also grown steadily, reaching £1.2bn at the end of 2016, compared with £962m in 2015.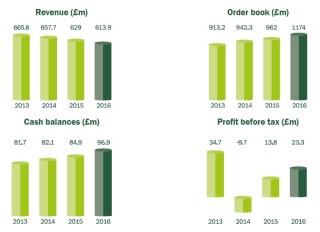 Chief executive Steve Hollingshead said: "We can look back on 2016 with considerable pride. It was a year when we overachieved against our financial goals and I'm proud that Murphy and our people continued to deliver.
"Our 10-year plan is about sustainable growth and taking Murphy to the next level. But this is not simply a set of target numbers and a determination to hit them. The plan is like construction itself – making sure that every part of our business is professional, rock-solid and able to support the ambitious plans we have for our development."
The year 2016 saw significant wins for Murphy with enabling works for HS2 in the LM joint venture with Laing O'Rourke, and being named preferred bidder for the tunnelling element of the £2.4bn York Potash mine with Hochtief. The Canadian business Surerus-Murphy built an order book worth £230m.
As part of the business' strategy, Murphy is aiming to improve pre-tax profitability across the portfolio to at least 5%, growing to 10% by 2025.
Got a story? Email news@theconstructionindex.co.uk