The scheme, called Your New Town Hall, is driven by Lambeth Council's desire to cut its running costs. The redevelopment will eventually reduce Lambeth Council's core office buildings from 14 to two, saving an estimated £4.5m a year, or more.
The planning applications are for two sites facing onto Brixton Hill –The Triangle and Olive Morris House.
Muse Developments was chosen for the project by Lambeth Council in April 2014.
The current town hall will be refurbished and a new 125,000 sq ft office building for the council will be built. The scheme also includes the provision of new commercial space and up to 275 new homes, of which the aim is to secure 40% as 'affordable'.
Morgan Sindall's construction business is main contractor for the project. The construction cost of the overall project will be approximately £50m.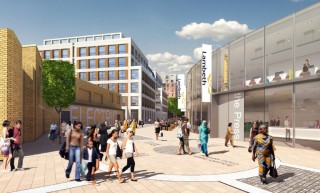 Muse development director Thomasin Renshaw said: "The decision to dispose of ageing and expensive buildings the council no longer needs, and use the proceeds to bring much-needed new homes and jobs to the borough demonstrates Lambeth's common-sense approach to development. The project includes an exciting refurbishment of the Town Hall to enable more community use, and new fit-for-purpose offices that will improve services for residents.
"After over a year of design development, technical studies and further consultation, we are very excited that the applications have now been submitted. We want to thank everyone who took the time to get involved in the development of the project which we believe will be a fantastic opportunity to create something that everyone in the borough can benefit from. Brixton and Lambeth as a whole have hugely diverse and thriving communities; we want this development to be very much a part of enhancing this vibrant experience of living, working or visiting Brixton or the borough."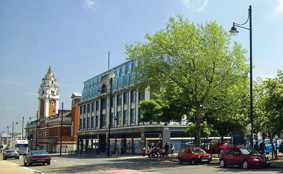 Got a story? Email news@theconstructionindex.co.uk