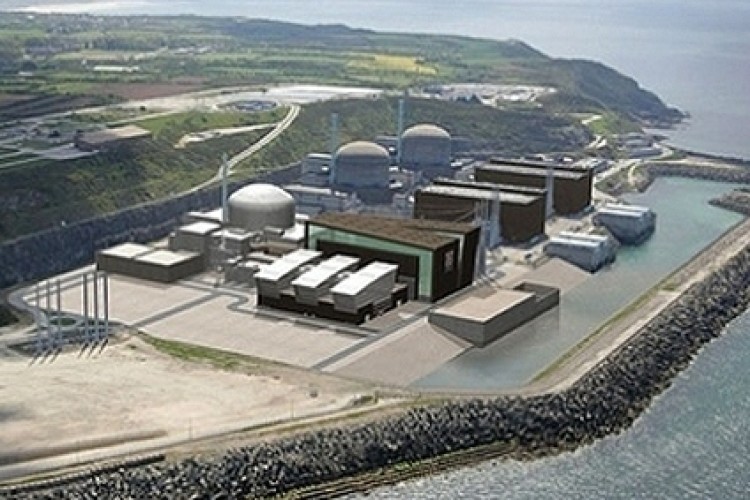 The government spending watchdog has analysed the guarantees that the government has given the developers and found that the economic case for Hinkley Point C is marginal and subject to significant uncertainty.
Forecasts were based on favourable assumptions as to future fossil fuel prices renewables costs and follow on nuclear projects. Just as reasonable, but less favourable, assumptions could equally have been used that would have clearly shown that the deal was not value for money according to the government's tests, the National Audit Office (NAO) says.
In this way, the NAO clearly implies – without actually saying it – the numbers were fiddled.
Nuclear New Build Generation Company Ltd (NNBG) will build and operate Hinkley Point C. NNBG is owned 66.5% by Electricite de France (EDF) and 33.5% by China General Nuclear Power Group (CGN).
NAO chief Amyas Morse said: "The Department has committed electricity consumers and taxpayers to a high cost and risky deal in a changing energy marketplace. Time will tell whether the deal represents value for money, but we cannot say the Department has maximised the chances that it will be."
The government has guaranteed that NNBG will be paid £92.50 (2012 prices) per megawatt hour of electricity generated for the first 35 years of output on the basis that, according to current estimates, this will give investors a 9% return before tax.

However, today's NAO report finds that the Department for Business, Energy & Industrial Strategy has not sufficiently considered the costs and risks of its deal for consumers. It only considered the impact on bills up to 2030, which does not take account of the fact that consumers are locked into paying for Hinkley Point C long afterwards. It also did not conclude whether the forecast top-up payments are affordable.
The government's case for the project has weakened since it agreed key commercial terms on the deal in 2013. Delays have pushed back the £18bn nuclear power plant's construction, and the expected cost of top-up payments under the Hinkley Point C's contract for difference has increased from £6bn to £30bn. But the Department's capacity to take alternative approaches to the deal were limited after it had agreed terms, the NAO says. "The government has increasingly emphasised Hinkley Point C's unquantified strategic benefits, but it has little control over these and no plan yet in place to realise them," it adds.
Today's NAO report finds that the Department aligned its approach to the Hinkley Point C deal with its support for other low-carbon technologies. This means the private sector bears the risk that construction costs overrun. The NAO's analysis suggests alternative approaches could have reduced the total project cost. The Department did not assess whether this would have resulted in better value for money for electricity consumers.
Other risks remain. The reactor design for HPC is unproven and other projects that incorporate it are experiencing difficulties. Furthermore, EDF's financial position has weakened since 2013. The Department plans to develop and maintain alternative ways of ensuring energy security to mitigate the risk of needing to provide additional support for Hinkley Point C.
It will not be known for decades whether Hinkley Point C will actually be value for money, however, so it is a leap of faith. But some terms can be adjusted in consumers' favour in future. So it might just all work out OK.
Hinkley Point C: Report by the Comptroller and Auditor General can be downloaded as a pdf at www.nao.org.uk/wp-content/uploads/2017/06/Hinkley-Point-C.pdf
Got a story? Email news@theconstructionindex.co.uk