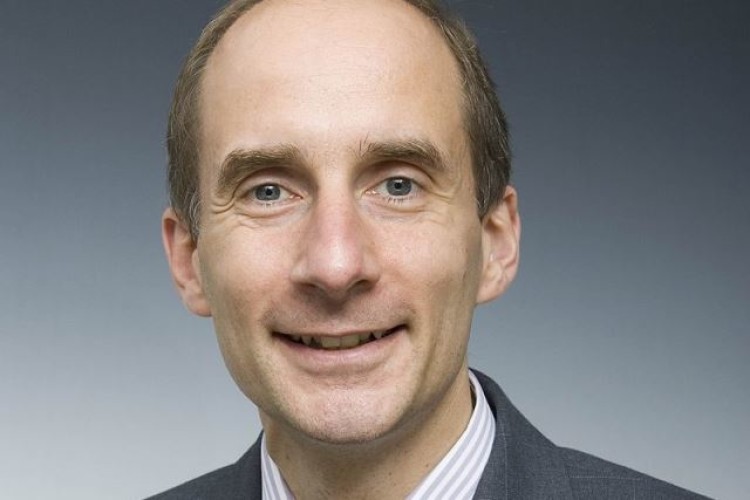 The government has also confirmed Sir John Armitt will remain as deputy chair, thus maintaining the team that has led the National Infrastructure Commission (NIC) since it was set up in October 2015.
Four new commissioners – Dame Kate Barker, David Fisk, Andy Green and Julia Prescot – will also now join the commission.
The existing members – Tim Besley, Demis Hassabis, Sadie Morgan and Bridget Rosewell – now serve as permanent commissioners until October 2020, having also been initially appointed only on an interim basis.
Andrew Adonis, a former journalist and policy adviser, was put into the House of Lords by Tony Blair in 2005 to join the Labour government. He now sits as an independent peer, having resigned the Labour whip to take the NIC role.
Lord Andrew Adonis said: "I'm delighted to have been formally appointed as chair of the National Infrastructure Commission (NIC), and to be able to build on the work that I began as interim chair. Our infrastructure networks are central to the UK's economy and society, but too often their planning has been piecemeal and short-term. The NIC provides the opportunity to transform this and deliver the infrastructure that the UK needs to ensure its prosperity over the coming decades.

"I'm also pleased to welcome the new commissioners to the NIC. These commissioners, along with our existing ones, are leading experts and ensure the NIC provides the best advice to government on the UK's long-term infrastructure needs."
Civil engineering representatives also welcomed confirmation of the permanent appointments. Nick Baveystock, director general of the Institution of Civil Engineers, said: "I am delighted to see Andrew Adonis confirmed as permanent chair of the NIC, with John Armitt as his Deputy. They bring the right mix of political insight and industry experience to a body that has a very considerable national responsibility. I recognise the political temptation to use the NIC to look at producing short term quick fixes. But it is vital that they be allowed to set out a long term, strategic assessment of the UK infrastructure need, and to provide the Government with very clear advice on how to achieve that.  Industry, and the ICE, has a part to play in this. At a time of so much political and economic uncertainty, we would be fools to squander the real opportunities presented by a strong and authoritative NIC, working to create our long term economic strength."
Marie-Claude Hemming, director of external affairs at the Civil Engineering Contractors Association (CECA), said: "These appointments will ensure that the NIC will be able to provide impartial analysis of the UK's infrastructure needs based on a long-term perspective. Both Lord Adonis and Sir John will bring a wealth of experience to the important work the NIC will undertake in advising on the UK's infrastructure needs in the coming years.
"Ensuring the UK's infrastructure meets the needs of businesses and communities will require expert input from the NIC to deliver a strategy based on collaborative working and consultation with industry. We look forward to working with the NIC to ensure our members can deliver the infrastructure the nation will rely upon to create jobs, boost connectivity, and drive growth in the UK economy."
Got a story? Email news@theconstructionindex.co.uk