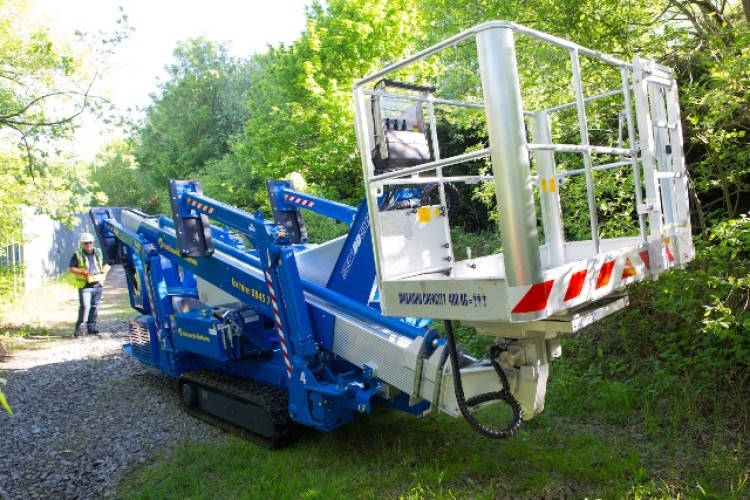 Nationwide Platforms has purchased five 30-metre articulated Multitel SMX300 HDs with bespoke enhancements and a further 15 Hinowa diesel and lithium-ion powered units.
These take the average age of its tracked boom fleet to just 13 months.
The five Multitel lifts were specified with modified 1.8-mtre baskets and enhanced 400 kg safe working load, meaning they can lift three operatives in full PPE along with any associated work equipment.
Operations director Peter Douglas said: "We recognised that our customers in the construction and telecoms sectors would benefit from a tracked boom with greater cage size and enhanced safe working load capacity. Telecoms contractors, in particular, will find the Multitels very useful, allowing for two engineers to carry out mast replacements or antenna swap-outs using SkyTel from a cage large enough to carry them and their equipment safely."
He added: "These new Hinowa and Multitel units follow our previous tracked boom investments in 2016 and 2017 and will increase our fleet size to nearly 135. They also mean we have reinforced our position as the leading provider of lithium-ion-powered tracked booms.
"This specialist area has seen significant growth over recent years and we've experienced great success since entering it less than two years ago."
Got a story? Email news@theconstructionindex.co.uk