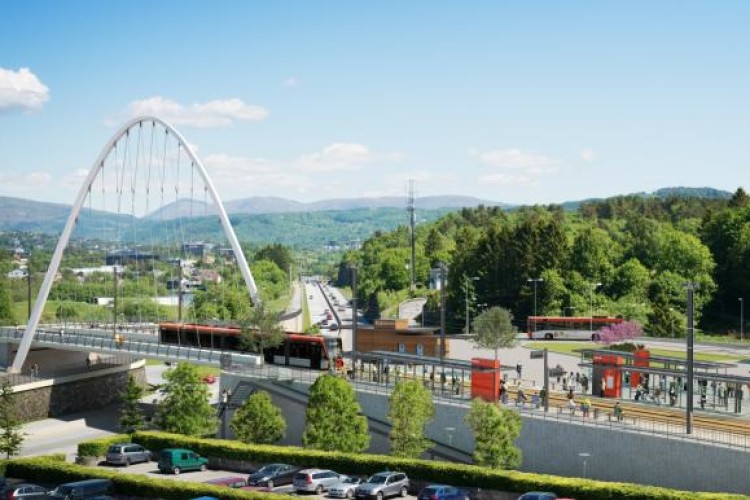 The SEK 490 (£48m) contract with the county traffic operator, Bybanen Utbygging, comprises a new tramway bridge, pedestrian and cycle tracks, a public transport terminal and a car park.
"The tramway is a visionary public transport initiative in Bergen," said Henning Simonsen, district manager at NCC Construction in Norway. "We are delighted to be part of a major new project for a sustainable Bergen."
NCC is already a major contractor in the construction of Bergen Light Rail, and this is the seventh contract with Bybanen Utbygging.
The civil engineering site will be a 'Green Construction Site', NCC's proprietary environmental concept for its sites. NCC will place stringent environmental demands in many areas of the work. The project is scheduled for completion in November 2015.
"One of the deciding factors in Bybanen Utbygging's selection of NCC was our plans concerning health and safety issues, as well as the competencies we could offer in the project," said Simonsen.
The new traffic hub will cross existing roads and pedestrian and bicycle paths and so the t traffic has to be diverted in a safe and efficient manner during the construction period. Accordingly, a temporary bus terminal will be built, as well as a pedestrian and bicycle bridge across Birkelandskrysset.
Got a story? Email news@theconstructionindex.co.uk