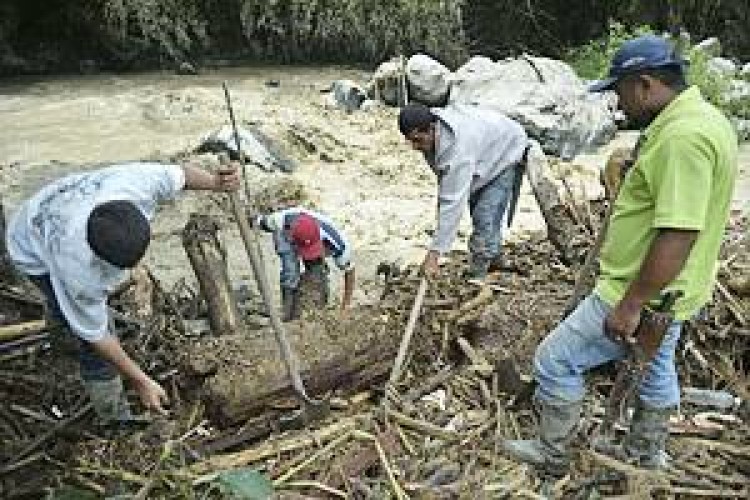 Development cooperation minister Lilianne Ploumen said: "In the Netherlands we have unique expertise on this subject, not only in the business community but also in research institutes and at government level. This means we can work effectively wherever the need occurs."
In Antioquia, rivers have burst their banks and mudslides have caused devastation. The death toll is over 90 and the material damage is enormous.
Netherlands infrastructure and environment minister Melanie Schultz van Haegen said: "This disaster shows yet again that more and more of the world's population is living in areas prone to flooding. Instead of just repairing the damage every time, we need to prepare for the future. We need to take measures now to anticipate the next disaster. The Netherlands is keen to help other countries achieve this."


At the request of Antioquia's provincial authorities, the Dutch experts will analyse the causes and then draw up a prevention plan. Ploumen said: "Our strategy is twofold. First, we want to prevent as much human suffering as possible. And at the same time we believe a safer living environment will promote economic opportunities and improve the livelihoods of local people."
The cost of the mission is being shared by the ministries of Foreign Affairs and of Infrastructure & the Environment, both of which are actively engaged in disaster risk reduction (DRR) and flood prevention. Various DRR teams staffed by experts from business, academia and government have been sent to many parts of the world hit by flooding, to help the authorities limit the impact of natural disasters in the future. Recent examples include Mexico, the Philippines, Panama, Uruguay, Senegal, Pakistan, Ireland, Lebanon, Serbia and Albania.
Got a story? Email news@theconstructionindex.co.uk