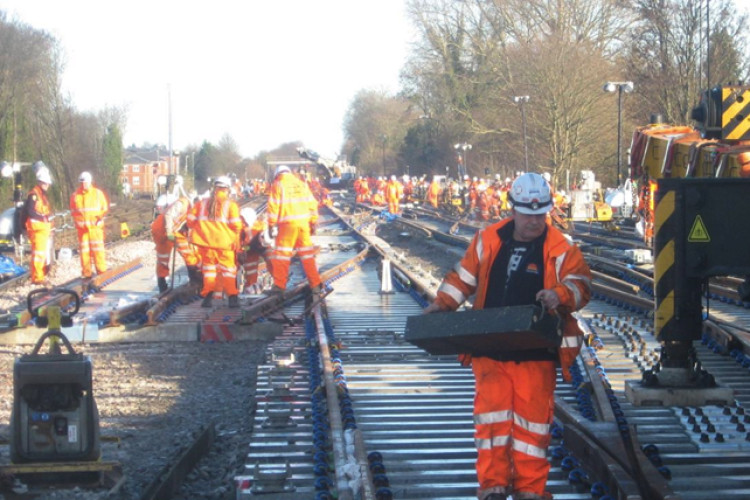 For the year ended 31 March 2014, Network Rail's revenue, which ultimately comes from train passengers and freight companies, was up 2% to £6,333m.
Operating profit was £2,001m, down 9% on the previous year's £2.2bn. Pre-tax profit was up 38%, however, to £1,035m.
With capital expenditure rising 36% to £6,873m (2012/13: £5,050m), Network Rail's net debt stands at £33.0bn, up from £30.4bn a year ago. However, this gearing ratio of 65% is well within the 75% limit set by the regulators.

Capital investment on the railways represented a spend of nearly £20m a day last year, with £550m going intoi the renovation of King's Cross in London, £850m at Reading station, £300m on the Borders Railway project, £400m on electrification in the northwest and numerous other projects. More than 5,000 projects have been completed since April 2009, Network Rail said.
Chief executive Mark Carne said: "We are in the middle of a rail renaissance, with record levels of passenger numbers and record levels of investment.  This flourishing sector is investing heavily to improve the railway for today and for tomorrow."
He added: "With a million more trains on the network than 10 years ago, there are inevitable challenges - we are determined to do more to improve train reliability in the face of these challenges.  We will increase the reliability of the network and make it more resilient to climate change. Continued investment in our railway will also be key if we are to grow our economy and deliver a better, improving, expanding rail network for millions of daily users."
Got a story? Email news@theconstructionindex.co.uk