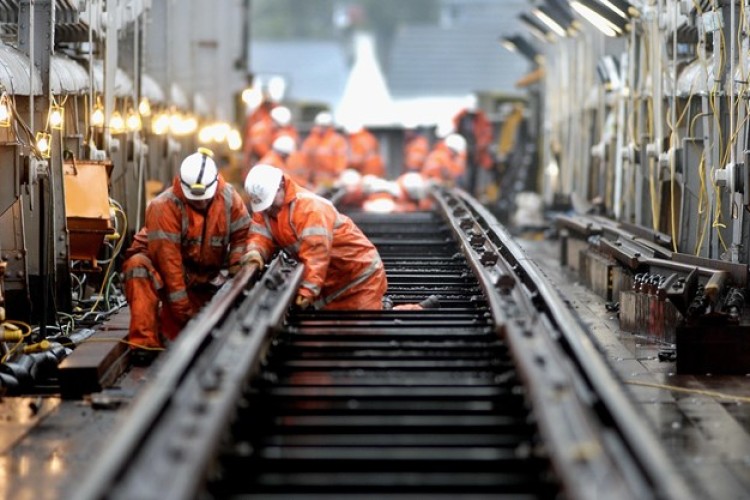 The Association for Consultancy & Engineering (ACE) says that its collaboration with the Civil Engineering Contractors Association (CECA) and Network Rail will make life easier for contractors. Those tendering for working on Network Rail Track projects should find their ability to evaluate the contract documentation vastly simplified, the ACE says.
Over recent months a new approach for producing conditions of contract for Network Rail has been developed with Network Rail's current bespoke amendments for Track (NR8) being incorporated into the Infrastructure Conditions of Contract to produce a standard form of contract for such work.  The opportunity has also been taken to refine the amendments to reflect current client requirements and working practices.
According to the ACE, this amalgamation to produce a single document, containing all the terms and conditions, will help both contractors and client teams to better understand roles and responsibilities.

Network Rail commercial director (track) Eoin O'Neill said: "This collaboration and the resulting impact will only have positive connotations for both the Network Rail and contractor teams working on our new Plain Line contracts. As part of the overall contract strategy for Track we set ourselves a challenge to introduce a more effective and simpler process for all our teams to follow. Its introduction made sense in an environment where everyone is looking for more efficiencies in resource and expenditure."
ACE chief executive Nelson Ogunshakin added: "I am confident that this is the first step in a long line of engagement with other partners seeking simplified and integrated contract strategies in the future.  ACE recognised that the industry wanted to make efficiencies in its contractual arrangements.  With a budget of approximately £5.7bn to spend, it is evident that Network Rail has recognised the value of adopting a standard form to deliver these efficiencies, and on the way we have found a solution and way forward that can be adopted by others."
The Infrastructure Conditions of Contract is priced at £30/edition and can be found on the ACE website. 
Got a story? Email news@theconstructionindex.co.uk