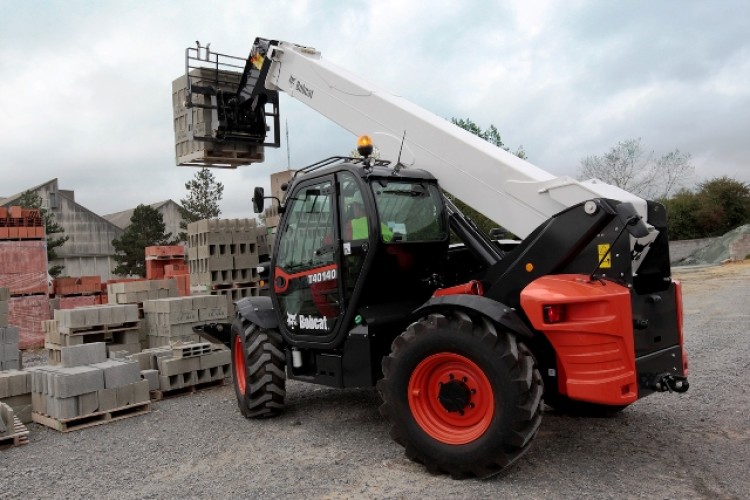 The new T40140 and T40180 models both have increased maximum lifting heights and new features. The Stage IIIB versions are powered by the 75kW Deutz TCD 3.6 L4 diesel engine with exhaust gas recirculation and a diesel oxidation catalyst.
For the T40140 telehandler, maximum lift capacity is 4.1 tonnes and the maximum lift height is 13.71m.  Capacity at maximum height is 4 tonne, while at maximum outreach of 10.43m, it can lift 1.3 tonnes.  Unloaded, the T40140 weighs 10.29 tonnes and provides a tilt crowding force of 12300 daN. 
The T40180 telehandler has a maximum lift capacity of 4 tonnes and a maximum lift height of 17.52m.  Capacity at maximum lift height is 2.5 tonnes, while at maximum outreach of 13.7m it lifts 560kg.  Unloaded, the T40180 weighs 10.79 tonnes and provides a crowding force of 12300 daN. 
Lifting on tyres alone, the new T40140 model can still lift 4.1 tonnes. Lifting height is not much reduced on tyres either. The T40180 telehandler can still lift to a height off 16.2m when operated on tyres, Bobcat says. 
Bobcat's own side shift system is a standard feature on both models, meaning there is no need to reposition the machine if it is not perfectly aligned with an opening. Side shift offers +/-700mm lateral platform adjustment. This is combined with the integrated frame levelling system, which works independently of the main frame to provide a tilt correction on inclined surfaces of +/-4o on tyres and up to +/-12o on stabilisers.

Inside the cab, there is the forward/reverse (FNR) control button on the joystick, first seen on the seven-metre Bobcat TL470 and TL470HF telehandlers, that allows driving direction to be selected at the touch of a button.
There is also a new digital display, including an LCD readout for the continuous frame levelling angle.  When the levelling function is activated, the readout on the display screen changes automatically, to show the angle of the machine to one side or the other, so that the operator is kept aware of working conditions. 
Available attachments include digging buckets, man platforms, concrete buckets, pallet forks and jibs with winches.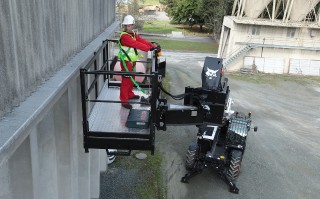 Got a story? Email news@theconstructionindex.co.uk