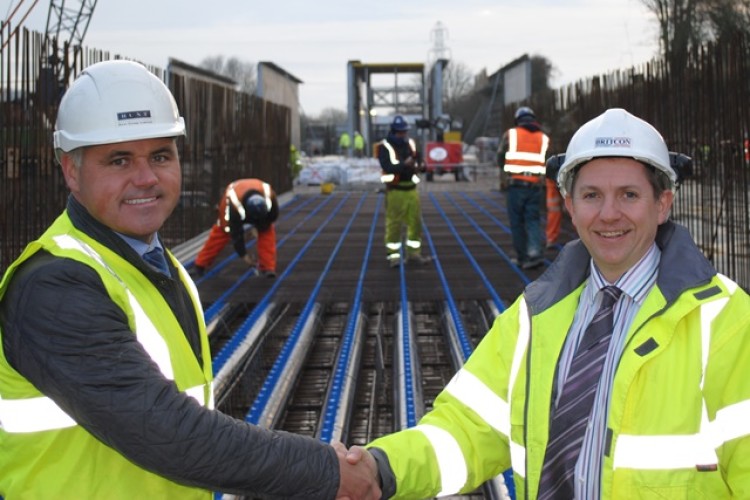 Paul Clarkson was previously operations director but steps up to take over from Shaun Hunt. Mr Hunt will remain vice chairman role but is taking on other development ventures through parent company Hunt Group.
Mr Clarkson has been with Britcon for five years and before that had senior roles with ISG and Wilmott Dixon. He is also chairman of the Chartered Institute of Building (CIOB) West Yorkshire.
He said that as managing director his priority is to restructure the management and "bring in expertise to equip the business to develop further within its core areas of operation". He is also reviewing procedures to improve customer service.

Britcon has offices in Scunthorpe and Wakefield and directly employs 80 people on its project sites across the UK. Turnover grew strongly in 2013 to £26m and further growth for 2014 is expected to be reported next month.
Mr Clarkson said: "After a challenging period through the economic crisis we are emerging with very healthy forward order books and business trading is returning to pre-recession levels. I am delighted to step into the role of managing director at Britcon and look forward to leading the business into an exciting future."
He added: "We have achieved a strong reputation in identified growth sectors which include renewables, energy, power and emergency services where we have been successful in securing a number of major contracts. These include a £9m anaerobic digestion plant for Refood in Widnes and a £7m fire training facility for Babcock in London. There is no plan to diversify the business but we will commit more resources to grow business within these core sectors."
Got a story? Email news@theconstructionindex.co.uk